You need to check whether the link is safe or not before actually accessing that website address. Nowadays, more and more phishing websites appear, collecting user information, so you must be more careful when browsing. Even if you do not enter any of your personal information on a certain website, that website can still track your information through the IP address.
Related posts
How to get back Kaspersky license when lost
New features of Kaspersky Internet Sercurity 2017
(Giveaway) Register 3-month license of Kaspersky Antivirus 2015, professional antivirus since 23/6
How to install Kaspersky Internet Security protects computers
Review Kaspersky 2018: Top antivirus software
Equipping security knowledge when browsing the web is never redundant, especially for individuals who use social networks. Social networks are pages with shared content, users can share any website address or link when the social network's security tool cannot scan them all. At that time you need to manually check the link for viruses or not to protect yourself.
How to check the safe link, check the virus link when browsing the web
Step 1: When you hover the mouse over an address on the computer screen, the mouse pointer will turn to a hand when that address contains a hidden link, you can left-click on that area to move to the address are hidden below that directly. However, you should not do so, but check the link before accessing it by right-clicking and choosing Copy link address (Google Chrome), Copy link location (Mozilla Firefox). This way the link will be saved to the clipboard on your device allowing you to Paste it anywhere without having to access that address.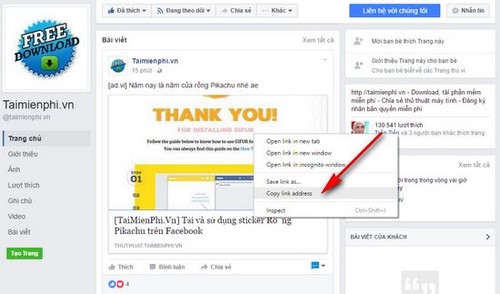 Step 2: Use one of the online services below to check if your web link is secure.
1. Norton Safe Web
Nortorn Safe Web is an online tool that checks whether links are safe or not. With an intuitive interface, Norton Safe Web fully lists the threats on those websites such as Computer threats, Identity threats, Annoyance factors. As shown in the picture, the website evaluation tool of ElectrodealPro is completely safe without any threats.
You can access the Norton Safe Web address here: Norton Safe Web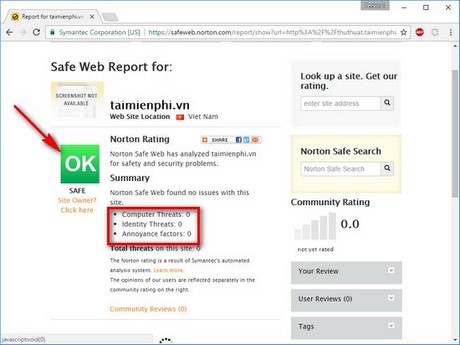 2. PhishTank
Currently there are many fake websites, phishing, … That's why PhishTank was born to detect those fraudulent websites. PhishTank is a free tool created by OpenDNS, you can quickly get an answer after PhishTank checks that the website link is safe, fraudulent or not.
You can access PhishTank's address here: PhishTank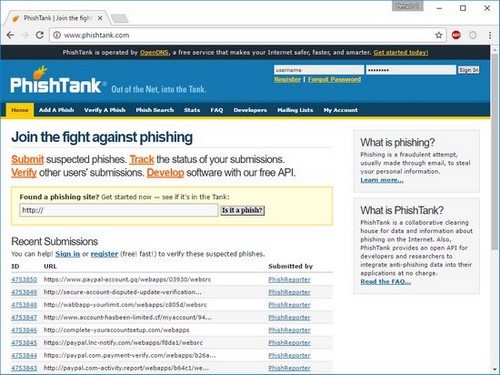 3. Google Safe Browsing
This is a tool developed by the world's leading technology company Google. Being operated on a search engine, you can completely trust the service.
You can access the Google Safe Browsing address here: Google Safe Browsing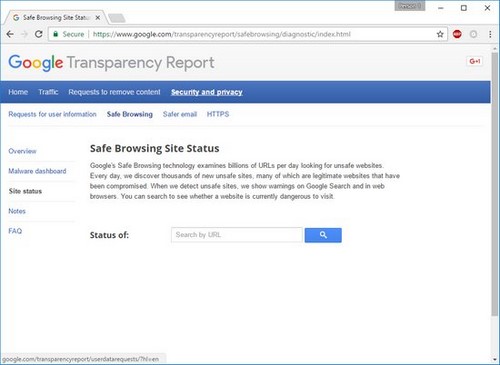 4. Online Link Scan
Synthesis of the above 3 websites, Online Link Scan will check the link that you enter through 3 services Norton Safe Web, Phish Tank and Google Safe Browsing and the tool will display the ranking (Rank) of that website in the world. .
You can access the Online Link Scan address here: fontOnline Link Scan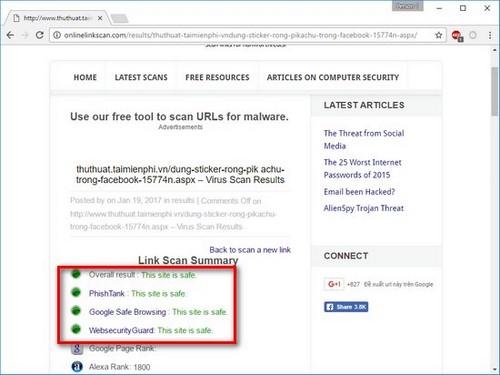 5. Dr.Web Antivirus Online Link Checker
Dr.Web helps you scan online links, find malicious content on the website. The tool also displays all information such as malicious link on that website, check social network links Facebook, Google +, …
You can access Dr.Web Online Link Checker address here: Dr.Web Online Link Checker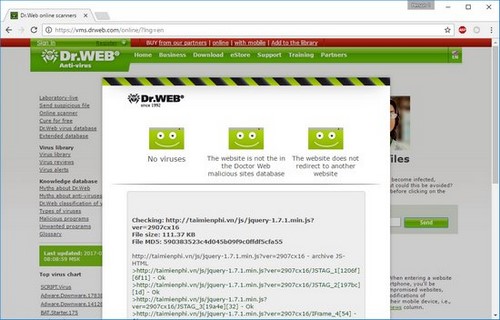 6. VirusTotal
VirusTotal is a file checker, online virus link check. You can upload the files or paste the link in to check. At the same time, the tool also allows users to vote on the safety / danger of the website.
You can access the VirusTotal address here: VirusTotal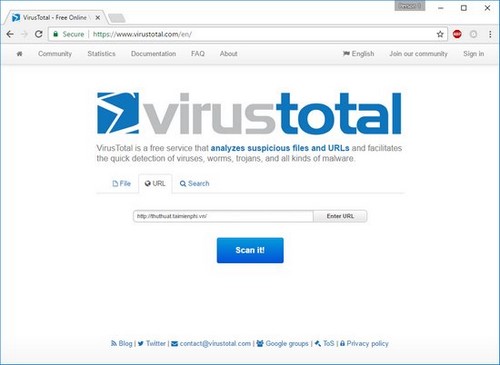 7. UnShorten.It
UnShorten.It is a service that decrypts the shortened paths. Many people use short URLs as a tool to make money or to hide dirty, malicious links. To check the link is really shortened you can use UnShorten.It to check the link attached to the interface of that website.
You can access the address UnShorten.It here: UnShorten.It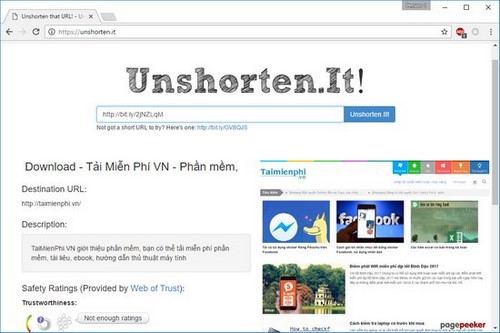 https://thuthuat.taimienphi.vn/cach-kiem-tra-link-an-toan-21724n.aspx
Above are services to help you scan links, check online links safe and reliable. Along with checking online links before accessing, you should also choose the best antivirus software to install and make sure your computer is always safe.
.