Not long after Capcom published the first information about Resident Evil 8, the world gaming community was feverish because of the evil woman Lady Dimitrescu. With the perfect combination of ghost and hot beauty, this female boss has made many gamers fidgety.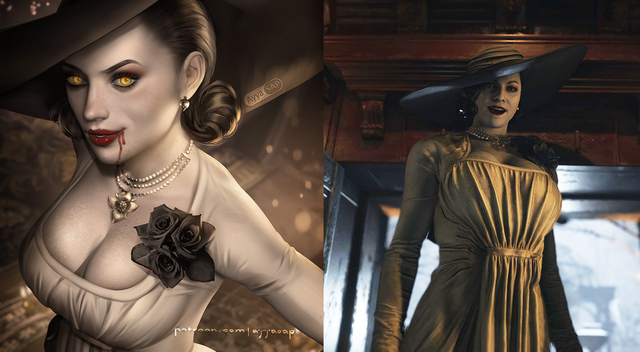 Through what was obtained through the demo The Maiden on PS5, some information about Lady Dimitrescu has been revealed. This female boss was originally the protector of Dimitrescu castle in Resident Evil Village. Like its predecessor (Biohazard), it seems that the Village version is taking the story in the new Resident Evil in the direction of the legend of an evil family.
When confronting protagonist Ethan Winters, Lady Dimitrescu revealed a little bit about her brother, a man wearing sunglasses seen in several previous trailers. This suggests Resident Evil Village will feature a variety of featured segments featuring various villains, much like the way Ethan Winter pitted each of the Baker family members in Resident Evil 7: Biohazard.
In some conversations, Lady Dimitrescu also mentions a character named Mother Miranda. Even this man seemed to have a higher authority and position than Lady Dimitrescu.
While Lady Dimitrescu seems to be the bad guy in Resident Evil 8, there's clearly a lot more mysteries to be discovered in the game. Is Lady Dimitrescu the last boss? Or will the more mysterious Mother Miranda appear? Let's wait together on the game's launch date on May 7, 2021. And now, let's admire the hot and extremely magical coming from Lady Dimitrescu.