Study and office are competent!Climbing MaxBook P1 Light and Thin Book Hot Sale
January 20, 2021 22:49
Author: Zhang Fan
Editor: Zhang Fan
Article source: Paobao.com original
If you want to buy a laptop that is competent for both learning and office, and the price is still very affordable, you may as well pay attention to the climbing MaxBook P1, which uses an aluminum-magnesium alloy body design, the whole machine is thin and easy to carry, and is equipped with an Intel 4-core processor and an IPS display The screen can meet the actual needs of many working families. Even more tempting is that this thin and light notebook is currently undergoing a limited-time special promotion in the official flagship store of JD.com, which is available for 2099 yuan!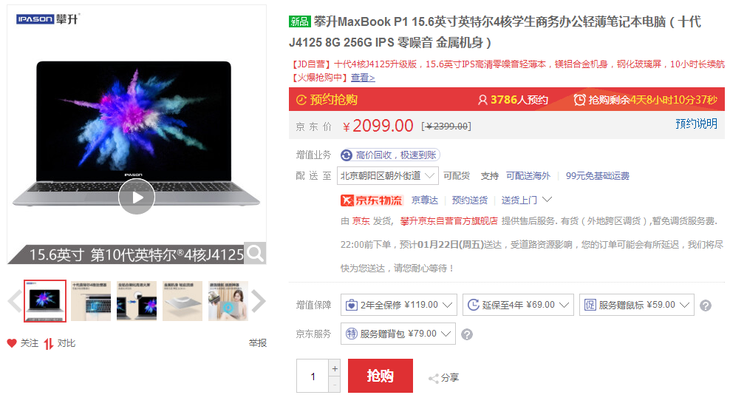 The body of the MaxBook P1 is made of high-cost aluminum-magnesium alloy, which is durable and durable. At the same time, its whole machine is designed to be very thin, the thinnest part is about 16.9mm, which is convenient for stuffing into people's daily travel backpacks and easy to carry.
In terms of performance configuration, this thin and light notebook is equipped with Intel Celeron J4125 processor, four-core four-thread design, built-in UHD600 core graphics, 8GB DDR4 memory, 256GB solid-state hard drive, full-size backlit keyboard, dual-band wireless network card, etc. , Light office and light entertainment are good. Due to the ultra-low power consumption processor, this thin and light notebook chooses a passive heat dissipation design, which provides reliable heat dissipation while achieving a completely silent working state with zero noise.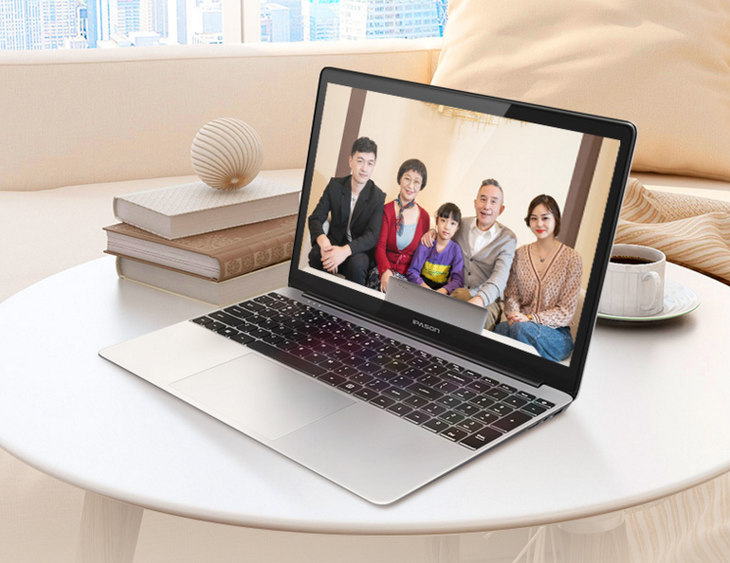 This thin and light notebook is also equipped with a high-quality 15.6-inch 1920*1080 resolution IPS screen, the display effect is clear and delicate, and the wonderful picture quality is at your fingertips. At the same time, Climbing also matched this thin and light screen with tempered glass, which can protect the display very well and is very intimate.
This thin and light notebook is also equipped with a large-capacity lithium battery of 45.6Wh, which is officially marked with a battery life of more than 10 hours, which can fully meet the needs of ordinary people for mobile travel and light office use. Business people can rest assured to buy.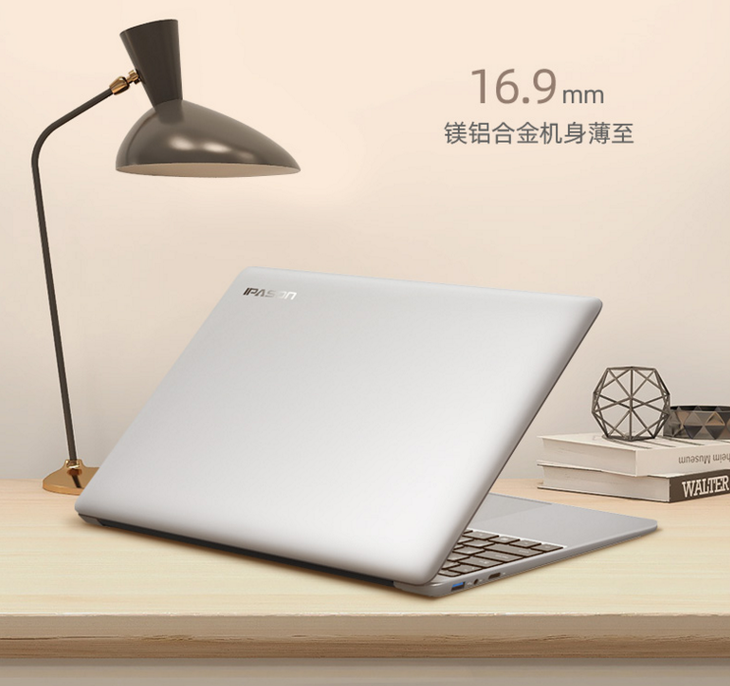 Generally speaking, in the 2,000 yuan price range, it is sincere to climb MaxBook P1. For consumers who are particularly concerned about price factors, this thin and light can be called an ideal choice.
[Purchase link]