It can be said that Realme C12 is a continuation version of Realme C11 that has been released before. The improvements can be seen quickly on this Realme phone such as better performance, better camera, and more buffalo battery. Let's take a closer look through the Realme C12 detailed review offline.
See more:
On hand Realme C12: Good configuration, cheap price suitable for young people and the best result is a 6,000 mAh capacity battery
On the hands of OnePlus Nord 5G in Vietnam: A lot of outstanding advantages, a total of 6 cameras love to take pictures, 12GB RAM comfortably multitasking
On hand Realme C12: Good configuration, cheap price suitable for young people and the best result is a 6,000 mAh capacity battery
In the hands of OPPO Reno4 Purple Smoke: Exalting the elegance and nobility for women, the price does not change
Realme 7 Pro on hand: Luxurious appearance, attractive configuration but the most impressive is the ability to fast charge 65W
The battery life of the Realme C12 has 2 days of remaining remaining
Equipped with a 6,000 mAh capacity battery, Realme C12 has a terrible battery life. With my normal usage, it takes more than 2 days to recharge the phone. I mainly use listening, calling, surfing social networks, watching YouTube and sometimes playing games. For those who need less use, this number can be up to 3 days.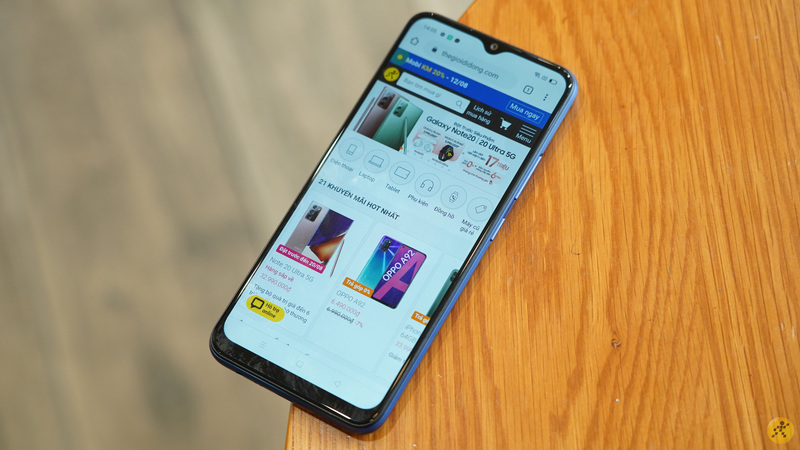 Of course, I still don't forget to rate the battery life of the Realme C12 in the standard conditions below:
Experience 4 rotating tasks including: Chien Lien Quan (max setting), watching YouTube, surfing Facebook and using the browser (Chrome).
Each task 1 hour.
Backlight 100%.
100% headphone volume.
Do not activate battery saver mode or adaptive screen.
Turn on high performance mode.
Open 4G connection and social media notifications.
GPS, Bluetooth and NFC are not turned on.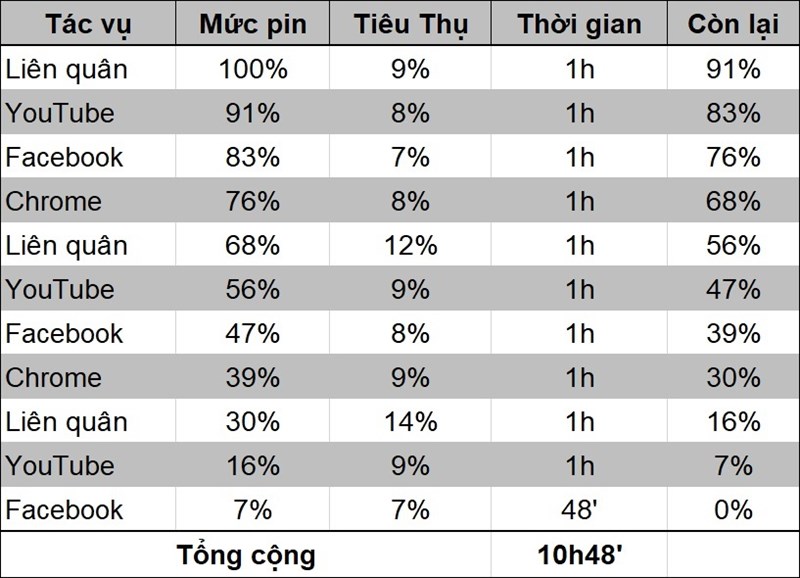 The charger that comes with Realme C12 has an output index of 5V – 2A, fully charging time of Realme C12 is about 3 and a half hours if charging from 0% battery. Details of charging time can be found in the table below.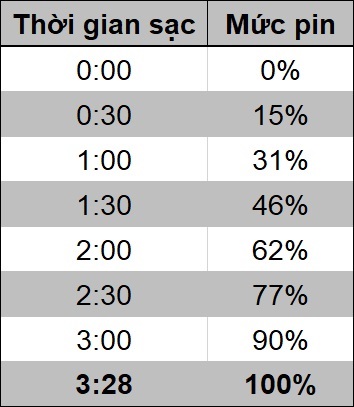 Realme C12 owns up to 3 cameras for additional macro shooting function
Let's review the 3-camera cluster parameters on the Realme C12:
The main camera has 13 MP resolution, f / 2.2 aperture, phase detection.
Additional camera depth measuring 2 MP resolution, aperture f / 2.4.
Macro camera 2 MP resolution, f / 2.4 aperture.
Compared to the Realme C11 dual-camera phone, the Realme C12 has one more camera that handles macro photography. Although the macro camera has only 2 MP resolution, but the captured image still shows high detail, we can clearly see the pistil detail inside.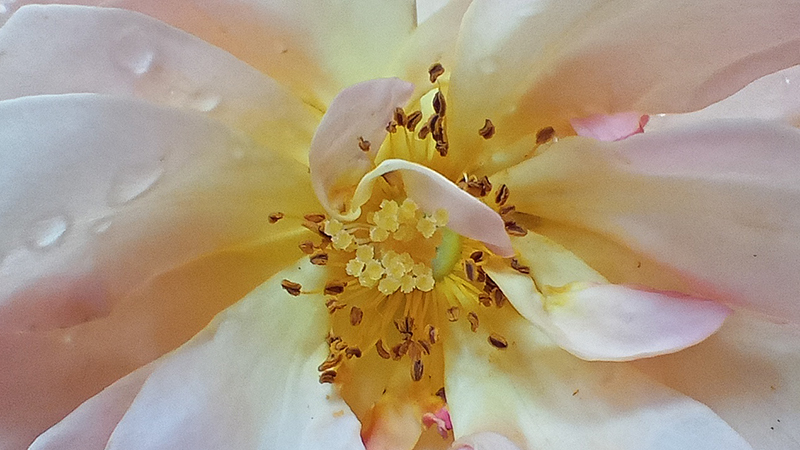 In bright enough conditions, photos taken from Realme C12 give clear image quality, true colors. One point I like on the Realme C12 is that the shutter speed of the machine is very fast.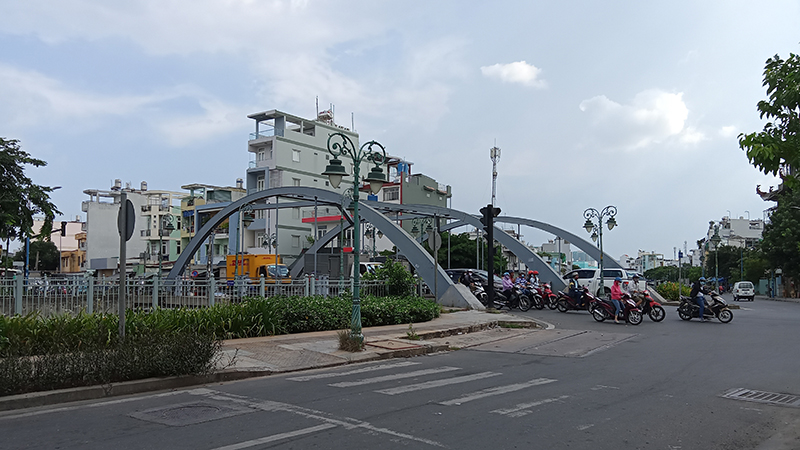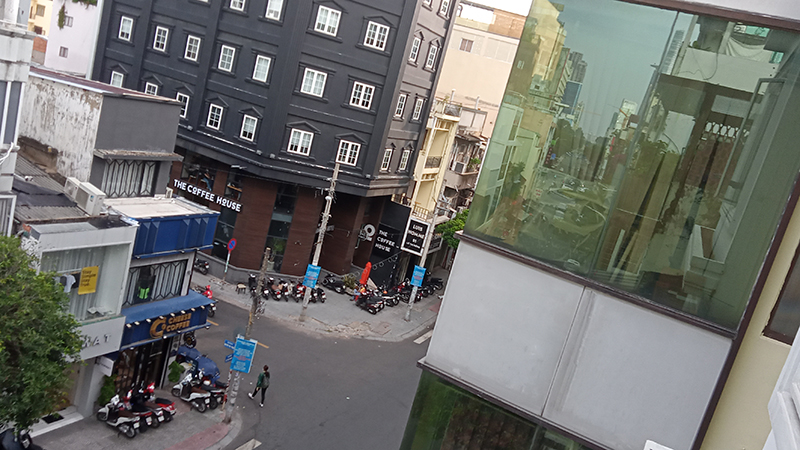 In complicated lighting conditions, the HDR feature I activated helps balance the bright and dark colors in the image.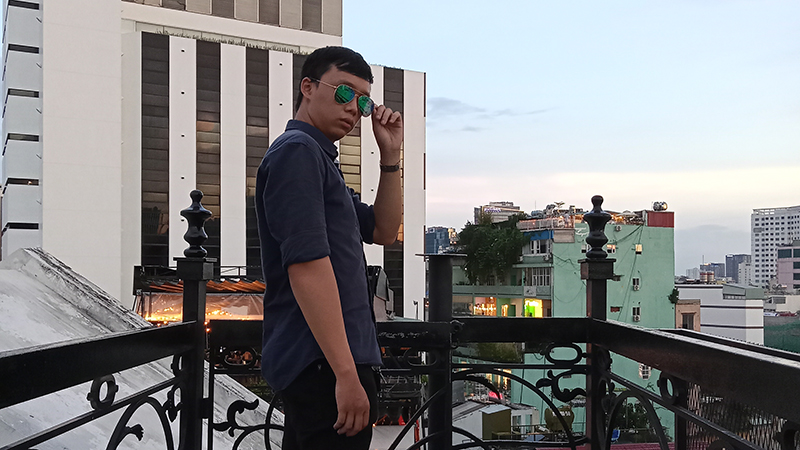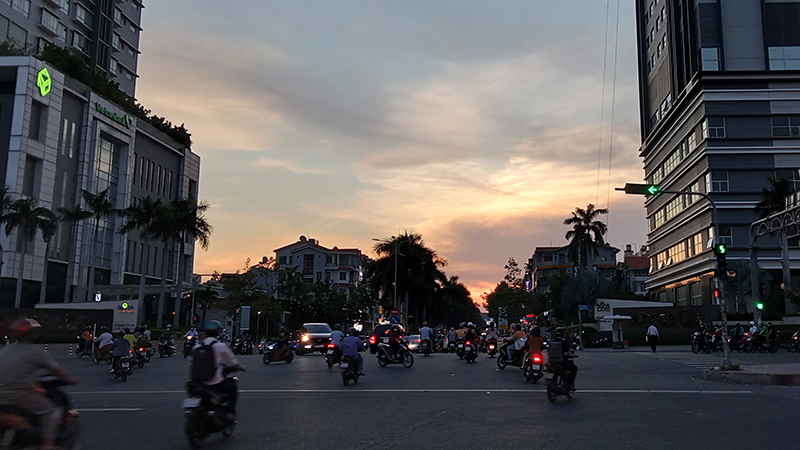 In addition, we also find the night mode on Realme C12 is also much improved. In addition to better light capture, this mode is also refined by AI, helping to reduce the brightness from light sources like light bulbs for a better picture.
Finally, the photo of Realme C12 is still fine as ever. Although I shoot in a dimly lit environment like the ability to erase the camera's fonts is still very good.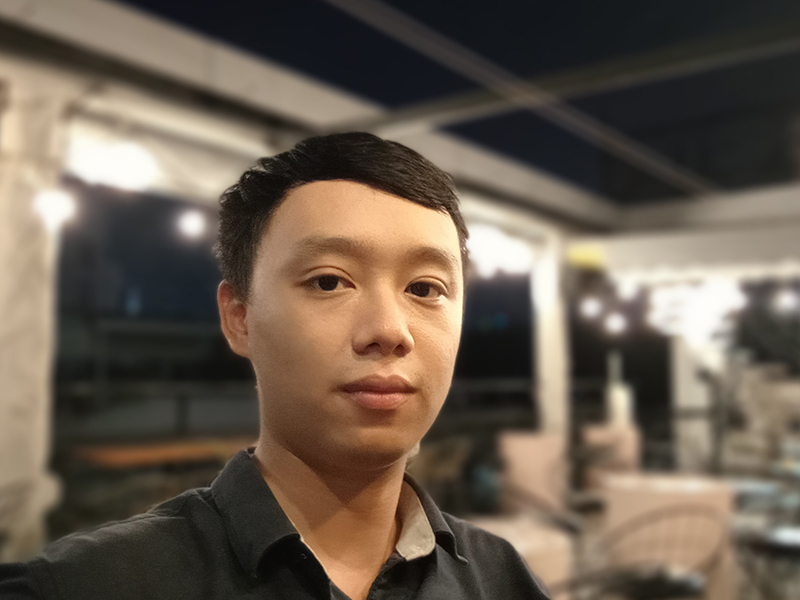 In general, the camera on the Realme C12 takes good photos, has added macro photography features, plus the advantages inherited on the Realme C11 such as fast, sharp, realistic photo quality.
The performance of the Realme C12 is slightly improved
Also the Helio G35 chip as on Realme C11, but Realme C12 is upgraded from 2 GB RAM to 3 GB, so maybe so, the performance of Realme C12 will be a little higher.
Realme C12's Antutu score is 95,631, single-core Geekbench is 169 points and multi-core Geekbench is 943 points. These can be said to be quite modest numbers because Realme C12 belongs to the low-cost segment.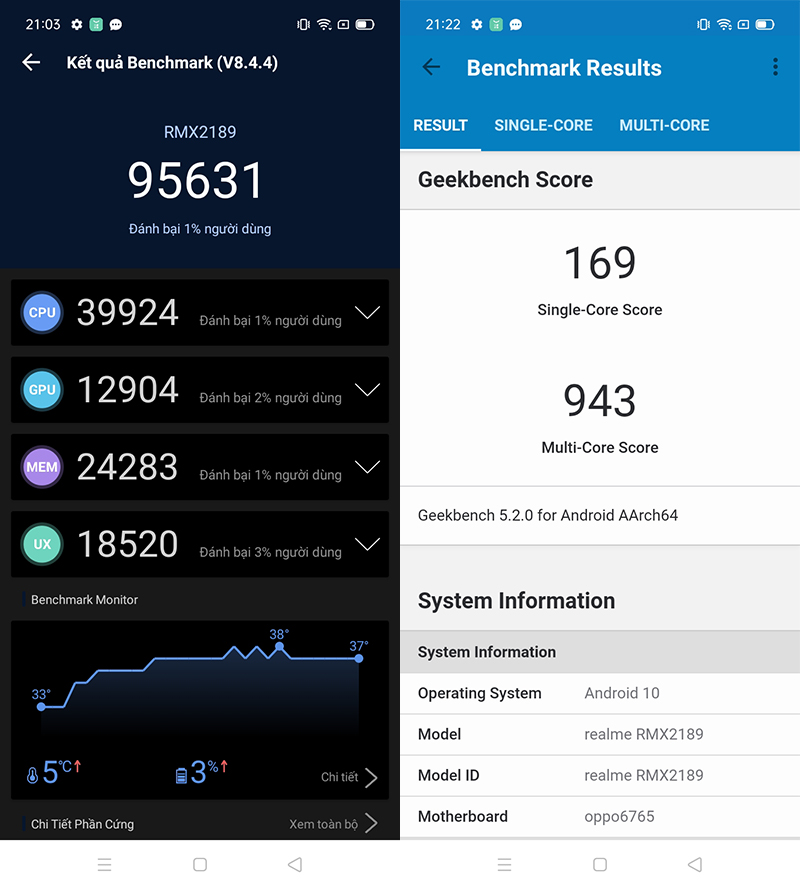 Next, we will try to play some lightweight games with Realme C12. All performance evaluation data used by the Prefdog software, you can review here.
The first is Angry Birds 2 playing smoothly on Realme C12. The bombardment phase of the project is recreated with a beautiful rupture effect. Only the transition between the levels will load the game a little bit long.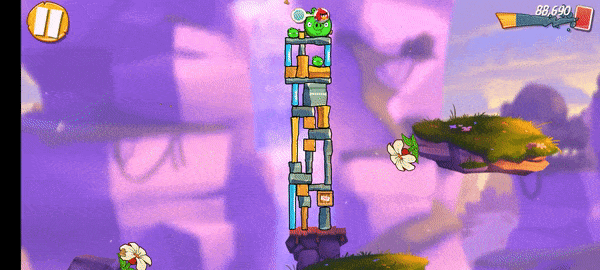 In the game running forever, we have the candidate Temple Run 2. In addition to the money shake, we see the action of swiping, jumping, sliding, or cheap left / right all receive the correct touch.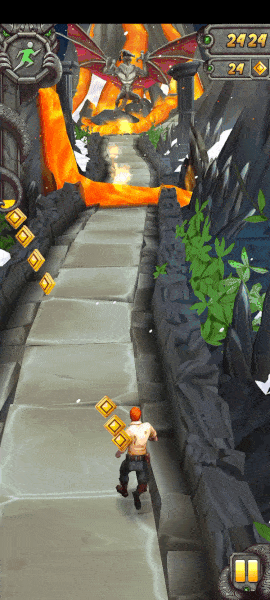 Next when coming to the fruit guillotine game, Realme C12 gives very smooth playability. As you can see, I'm just afraid of slashing, not jerky, lag happening.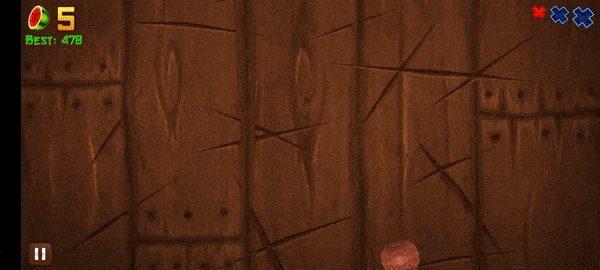 Finally, I also challenge Realme C12 with League of Legends Mobile game. This time, I leave all game configurations at the lowest level, only for high FPS. I was surprised that the League of Legends could play smoothly at 60 FPS on Realme C12, without feeling jerky, lag and FPS dropped very little, at the lowest point down to 57 FPS.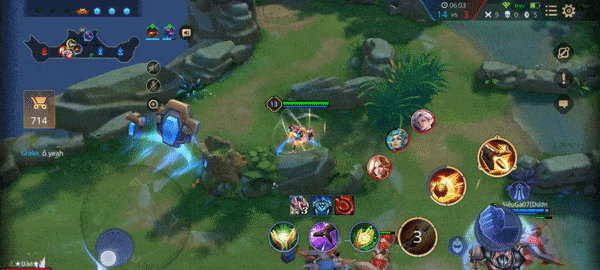 It can be said that, compared to the Realme C11 generation, the Realme C12 has improved quite well in terms of performance, meeting your basic light entertainment needs.
The design of the Realme C12 is still as youthful as ever and has an additional fingerprint sensor
Looking through the back of Realme C12, we will see that this phone is decorated with diagonal cuts, creating a sense of dynamism. Along with that at the top will have an additional fingerprint sensor, something that the Realme C11 does not have.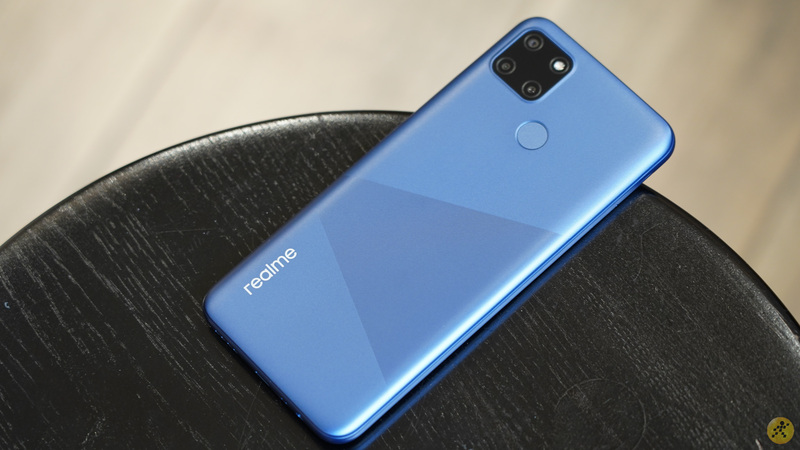 Also owns a square camera cluster, but this time, Realme C11 has one more camera with macro photography function as I mentioned above.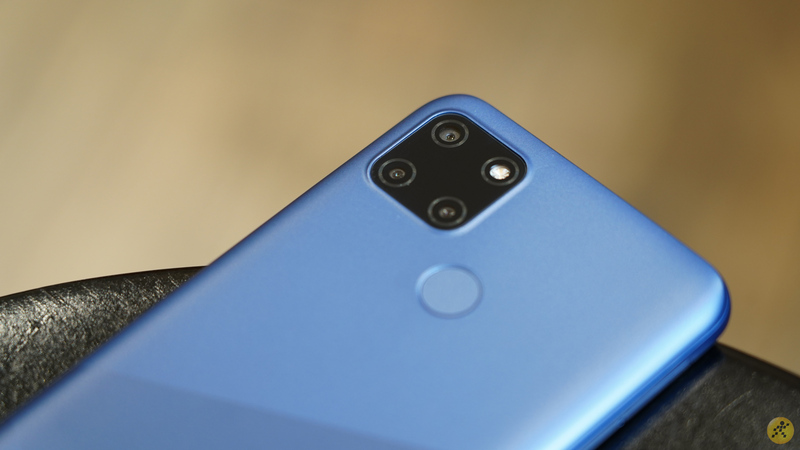 Basically, the design of Realme C12 is not too different from the Realme C11.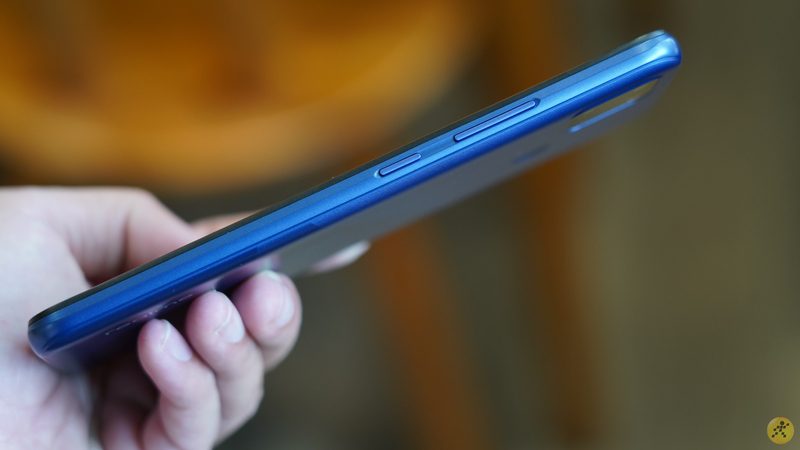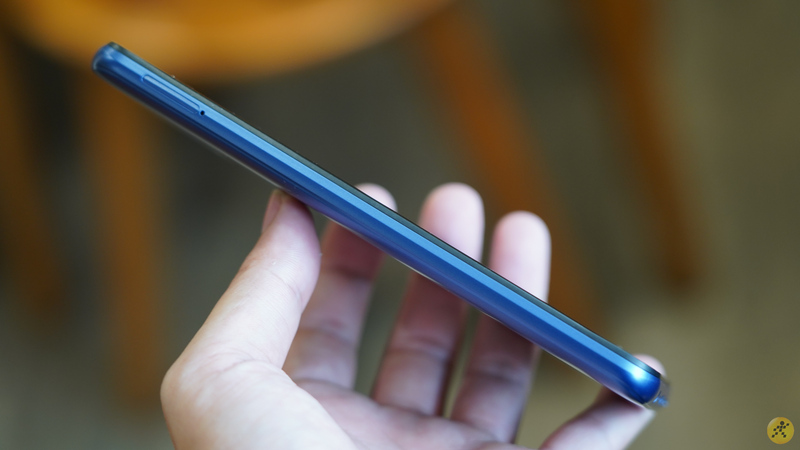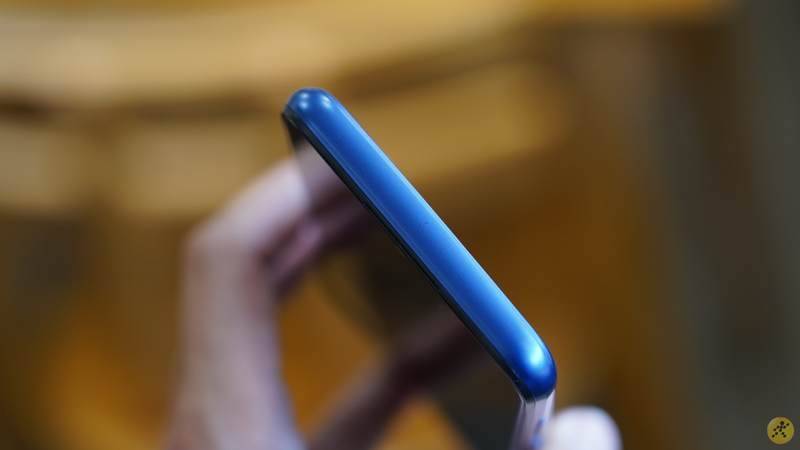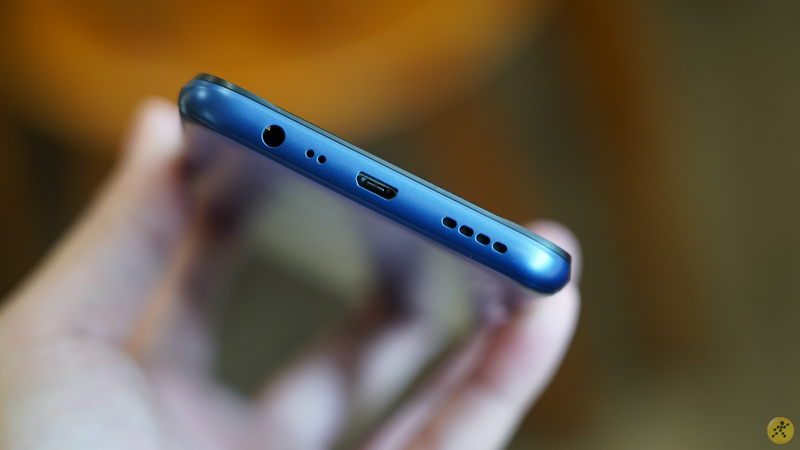 Returning to the front, I am not too surprised that the Realme C12's screen is still similar to the Realme C11. Still the 6.5-inch screen with HD + resolution will save battery power and give longer usage time.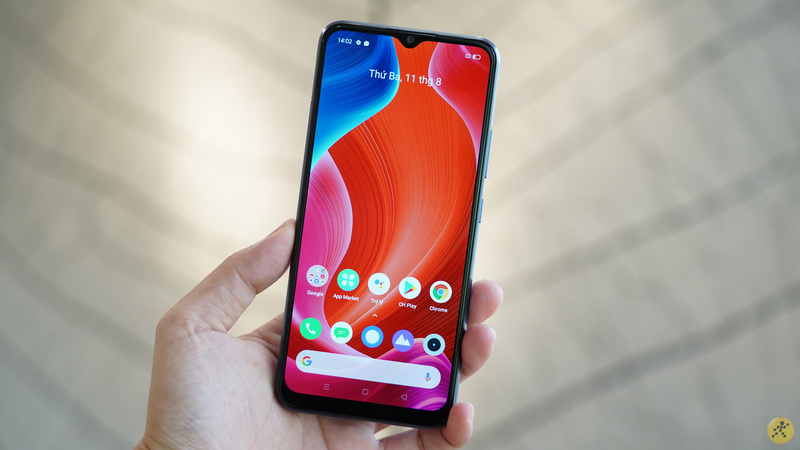 In fact, I use the Realme C12 screen to show a moderate brightness, enough for outdoor use. Although only HD + resolution, but still for good visibility, bright colors.
In general, in the design, the Realme C12 is upgraded with a fingerprint sensor and a camera on the back.
Conclude
It can be said that Realme C12 is a comprehensive upgrade from Realme C11, from design, camera to performance and battery life. But perhaps the highlight that I find the most wonderful is the battery life of this phone. Drivers running Grab, delivering goods, … can have an option for a cheap phone, buffalo battery, for all day work.
What do you think about the Realme C12? Don't forget to leave your comments below.
See also: Prepare to open the Realme C12, a cheap smartphone to expect because of its good performance with an affordable price, please guess the price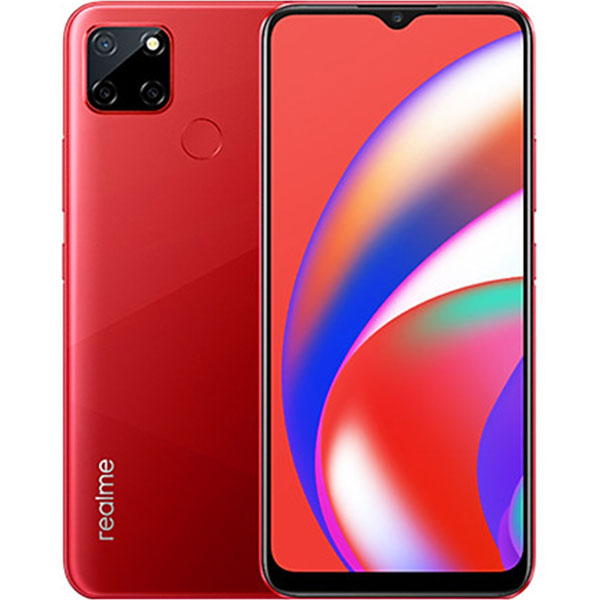 Realme C12
3.190.000₫
3.490.000₫
-8%
See details
Edited by Vu Truong An
Not satisfied with the post
8,161 views
Related posts
Realme Buds Q2 wireless headphones expose actual photos and specifications on FCC, showing a novel Neon color


1 day ago

The Realme X9 Pro will be one of the first smartphones to use the Dimensity 1200 chip, which saves more battery and is faster.


2




4 days ago

On hand Realme C20: Large screen, eye-catching design, important battery life lasts up to 2 days and attractive price


2




4 days ago

Realme C20 officially launched in Vietnam: Beautifully designed, buffalo battery, but attractive price is less than 2.7 million VND


4 days ago

Realme X9 is teased by the Realme CEO with an ultra-thin design, only 6 stacked bank cards


1




4 days ago

CEO Realme shared the success of last year and revealed his business development plan in 2021


5 days ago
.