In this article, ElectrodealPro continue to guide how to use Auto-Tune to adjust the voice better for you to use the software. uto-Tune This is more efficient. In combination with that, ElectrodealPro will share the features of tools for you to choose to use appropriately such as Line, Curve, Note, Arrow …
Related posts
Instructions on how to use Auto-Tune to adjust vocals better part 1
Video manual Auto Tune
How to download and install Auto-Tune on your computer
How to install Auto Tune in Cool Edit Pro
How to install Auto Tune in Adobe Audition
As mentioned in the previous post, Auto Tune which is considered the recording industry standard for better vocal tuning. Read the next reference instructions Use Tune to adjust vocals better than part 2 Here's how to make Auto-Tune adjustments.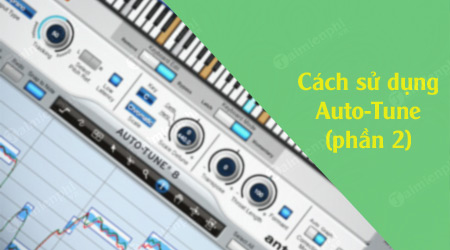 Use Auto-Tune to adjust vocals better than part 2
Tutorial how to use Auto Tune to adjust vocals better than part 1
If you have not installed Auto-Tune on your computer and do not have any knowledge about this software. You can download and Install Auto Tune on your computer and then refer to the guide on how to use Auto-Tune to adjust the voice better than part 1.
How to use Auto-Tune to adjust vocals better part 2
Track Pitch in Auto-Tune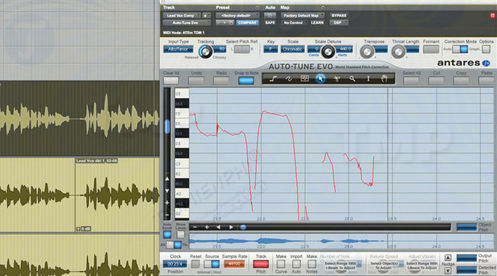 The first step to do is take pictures or Track Pitch audio tracks in Auto-Tune to analyze and graph the audio notes. This allows Auto-Tune to not only respond quickly, but also to append adjusted notes, which cannot be done in Auto Mode, as it runs in real time. To begin:
Click the button Track Pitch. This button will turn red when Track Pitch is activated.
– Play music: Play your song from beginning to end, or by section. As long as all corrected information is tracked, you can proceed.
– Turn off the Track Pitch button: Needed to initiate adjustments.
You now have 2 options to adjust. You can draw or automatically create lines or notes. The difference is that notes are generally easier to process and treat an area of ​​sound as a block or note and a line or curve allows you to handle the curves between specific notes.
Tools
Here are some tools to get started:

– Line tool is used to draw multi-segment lines on a pitch chart. Usually this tool is used if you want to keep straight lines or curves from one pitch to another.
– Curve tool Used if you want to freely draw in pitch. This tool is quite difficult to use.
– Note tool is used to draw notes.
– Arrow tool Most commonly used, this is the tool used to select and edit existing lines or notes.
– Scissors Tools Used to cut existing lines or notes in separate sections for line-by-line editing.
– Magnifying glass used to zoom in. Just click and drag the box around the content you want to enlarge.
– Tool I-Beam Used to select a time zone used for editing or creating data. This is also one of the most frequently used tools.
– Hand tool is used for screen scrolling. Click and hold the area on the screen, and drag the monitor to the area you want to view.
Manually edit / drag lines and notes in Auto-Tune
In the example below, after capturing (Track Pick) vocal in Auto-Tune, the next step select the Line tool, click Snap to Note to force any segment of the line to a particular note. When you click on the last segment, you have to double click to end the line.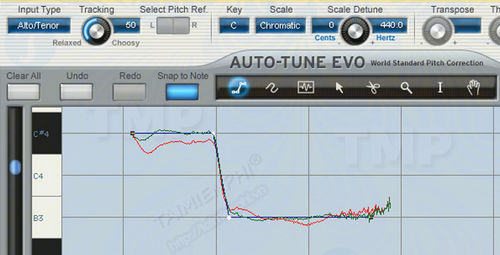 Once drawn, this line remains selected and the retune speed can be set for one line independent of the other lines. If for some reason the line is not selected, use the Arrow tool, then click on the line to reselect, and you can adjust the retune speed. The advantage of using the Line tool is to keep curves from note to note.
In the example below the Note tool is selected, then use it to draw notes. Drawing notes from position on the key or switching to another desired key at the beginning and end of the note will yield the best results. The advantage of using the Notes tool is that it is much easier to move notes from one pitch to another than to move a single line.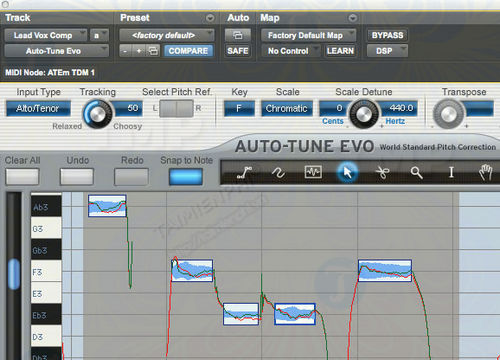 Automatically create lines and notes in Auto-Tune
Choose an area: Using the I-Beam tool, select the area in which you want to create notes or lines.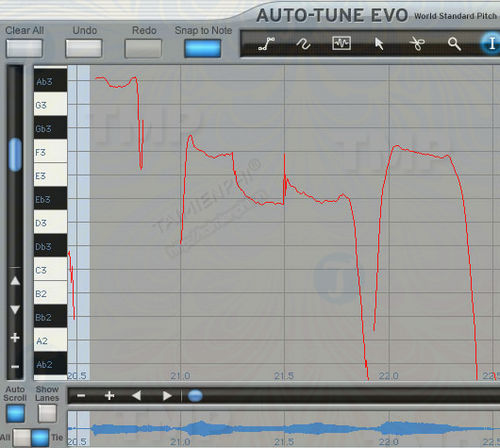 Next scroll down under the plug-in next to Track Pitch, which is the option for Make Curve and Make Notes to create notes or curves.

– Make Curve: Click the button Make Curve to automatically draw curves, exactly matching pitches captured from the previous Track Pitch function. As you can see on the right side, overlapping green lines of pitches are detected, and anchor points on the sides of each event are detected. These anchor points can be moved one by one, by clicking each point, then dragging each anchor point up or down. This is especially useful in key. Also you can use the Arrow tool to manipulate these points.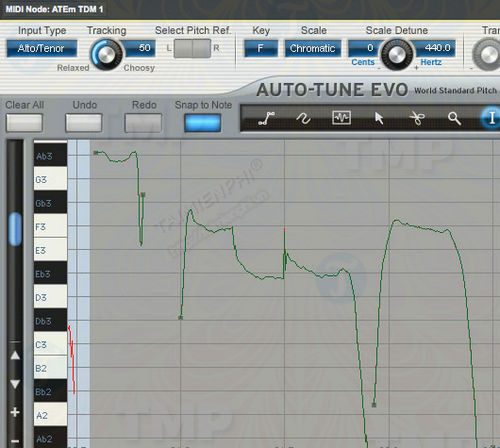 In the example below, the area selected using the I-Beam tool, then using the Arrow tool, the curves are moved from pitch to pitch, notes remain intact. If only part of the curve or line is moved, the line can be split into 2 segments by clicking the divider you want using the Scissors tool. Now you can control each segment one by one.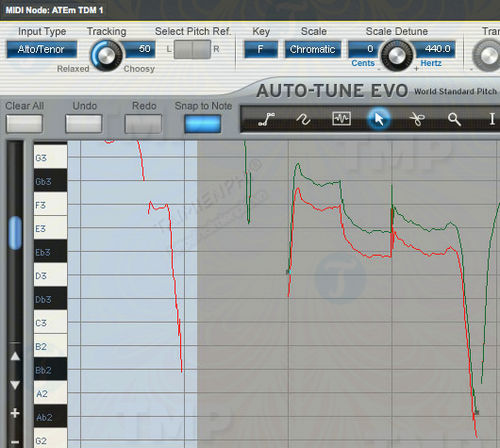 In this example, the Make Notes button is selected after selecting the same area described above. The advantage of this approach is to adjust or manipulate notes that are being maintained and the curves between notes are retained.
To correct these notes use the Arrow tool. For best results, drag the edges of each note to the intersection point where the original sound is played or passed. By starting and stopping tuning on these tuned points, the sound will sound clearer and more realistic.
https://thuthuat.taimienphi.vn/huong-dan-cach-su-dung-auto-tune-chinh-giong-hat-hay-hon-phan-2-34418n.aspx
So in the article Guide to use Auto-Tune to adjust the voice better than part 2 above, ElectrodealPro instructed you how to use Auto-Tune to adjust the voice better. Hope the above knowledge is enough to get you started using and tuning your vocals with Auto-Tune.
.