The data in your computer will always be protected with free Fort Professional Edition software license Fort Professional Editions will encrypt and create passwords for the files in your computer to keep them secure at the highest level, with ElectrodealPro how to register for free Fort Professional Edition today. post below.
Related posts
(Giveaway) Jihosoft PDF Password Recovery royalty free, remove PDF password
(Giveaway) Register IObit Protected Folder copyright, hide and lock folders from 12/1
(Giveaway) Copyright Wowtron PDF Encryption, password generated PDF from 12/7
(Giveaway) Eltima Recover PDF Password is free for 1 year license
(Giveaway) KRyLack ZIP Password Recovery royalty free, zip file password recovery
With the current state of technology, everything can be stolen at any time and that's why software like Fort Professional Edition born, although we have a solution to set a password for the computer, but it seems that setting a computer password is not secure enough because there are many tools to help remove.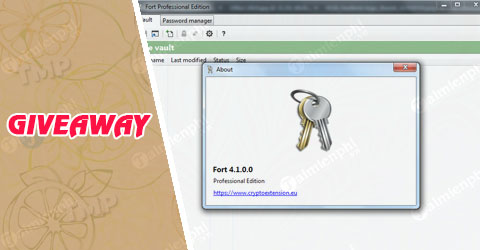 Sign up for free copyright Fort Professional Edition
For more security, we often use software Data encryptSecurity software is used to create password for files such as Kryptel or ProtectFile, such as software ProtectFile For example, the name says its function as well as its mission and in this article we have Fort Professional Edition, a royalty-free software with many of the most advanced features of a security software that you can be used to password create files, or whatever you want.
Currently the licensed version Fort Professional Edition is priced at $ 99.99 But as ElectrodealPro said you will not have to spend 1 dong to own the copyrighted software full of advanced features of Fort Professional Edition completely free when you register. from April 19, 2018 to April 25, 2018. Be quick to own this great software
Instructions to activate Fort, the software to create password files on the computer
Attention

Time donation Free license Fort Professional Edition will end on 15 o'clock day April 25, 2018
Step 1: First you have to download Fort here: Download Fort
– Then, to receive free Fort Professional Edition license key software, click HERE.
Step 2: Instructions to install and activate the copyright of Fort Professional Edition, create a password file on the computer.
– Fort Professional Edition software installed completely normally, you just need to download and click on Next until the end.
– After the installation is complete, the software will automatically start, you click Upgrade to Professional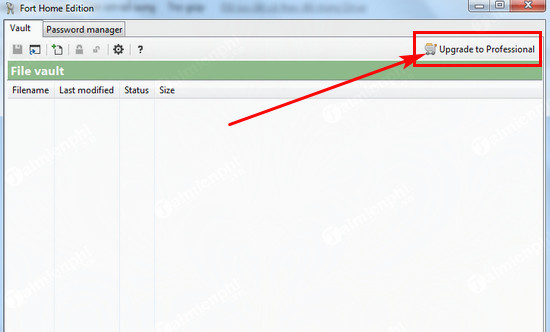 – Next, you enter correctly giveaway code Get the above to activate license Fort Professional Edition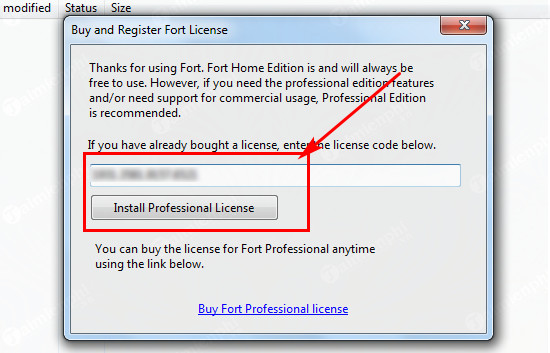 – There will be a successful activation message, you click OK to close and use only.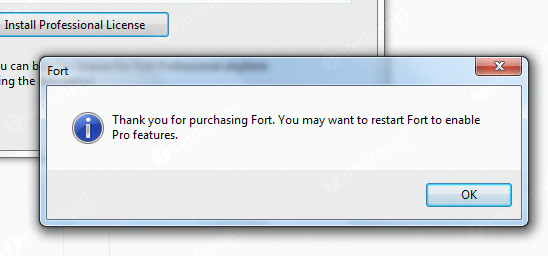 And starting now, if you want to encrypt files, set a password for any file on your computer, you can use Fort Professional Edition.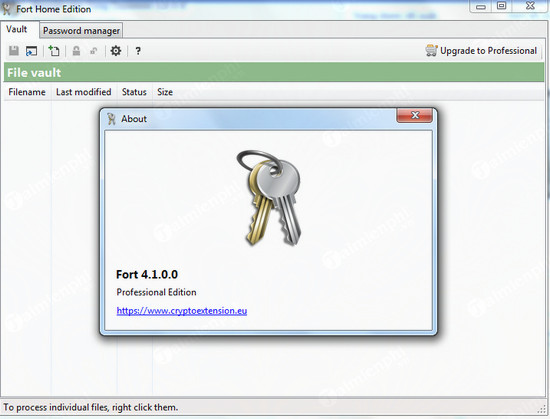 https://thuthuat.taimienphi.vn/giveaway-fort-mien-phi-tao-mat-khau-file-tren-may-tinh-7596n.aspx
So ElectrodealPro finished instructing you to activate Fort Professional Edition copyrighted software, create a file password on your computer, encrypt and protect the file completely safe. Hopefully with Fort Professional Edition software will help you more secure when storing important document files. And in addition to the above way, readers should also look through some more password settings, create passwords for files and folders without software, with how to create a password for files and folders without software-based features. Having a built-in device is also a useful trick in case you are reading this article too late.
.