The following article will guide you how to register for free CyberLink PowerDirector 15, a professional video editing software provided by the famous Cyberlink software company, CyberLink PowerDirector 15 provides users with many powerful editing features along with high performance. Along with ElectrodealPro refer to how to register for free CyberLink PowerDirector 15 below.
Related posts
(Giveaway) Copyright for free Cyberlink AudioDirector 7, audio editing
(Giveaway) Copyright for free CyberLink Director Suite, video and photo editing software
(Giveaway) Register CyberLink PowerDVD 15 Ultra license, listen to music, watch high quality movies from 28/5 – 10/6
(Giveaway) Copyright for free CyberLink ColorDirector, color editing video
(Giveaway) Copyright for free CyberLink Screen Recorder 2, screen video recording software from 11/6
Software CyberLink PowerDirector 15 Powerful video editor and manager including extremely useful video editing tools for users. Not only professional features but also the software for users to edit with extremely fast speed and stability. Just like ProShow Gold, everyone knows the video editing software from photos, other small clips Proshow Gold is always the name you look for first.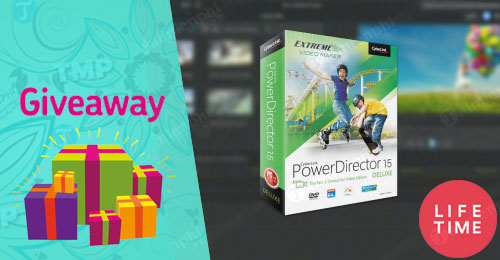 (Giveaway) Register for software license CyberLink PowerDirector 15 professional video editing
CyberLink PowerDirector provides the first Video editing feature supported for comprehensive editing of UltraHD (4K) Videos. If you used ProShow Gold for free and used to create simple clips to give to friends, when coming to the CyberLink PowerDirector 15 software license you will see the professionalism in editing and effects compared to
To own the license CyberLink PowerDirector 15 normally you need to spend $ 49.99. Quickly register words 30/05/2018 to date June 19, 2018 You will receive a license for free CyberLink PowerDirector 15 without spending a single cost.
How to register license CyberLink PowerDirector 15
Attention

Registration period for CyberLink PowerDirector license is 15 to 15:00 on June 19, 2018
Step 1: Download and install the software CyberLink PowerDirector Giveaway
– Then visit the address HERE to register for the License Key for free CyberLink PowerDirector 15 license
Step 2: Proceed to install and activate license CyberLink PowerDirector 15.
– After the installation is complete, you choose Full Editor to begin.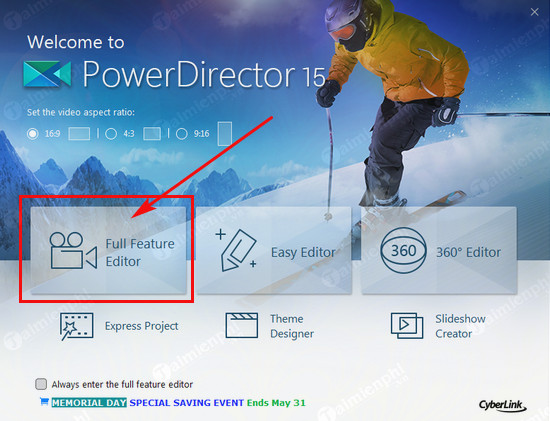 – Next, enter the code you receive as shown in the picture.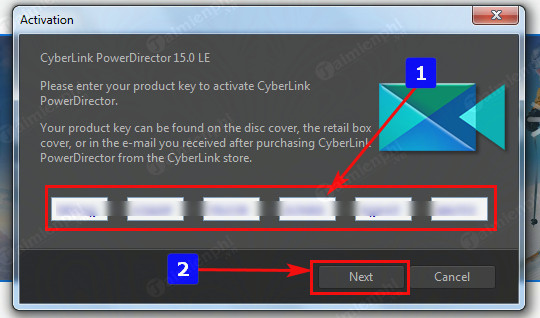 – A successful notification window appears, congratulating you on your activation.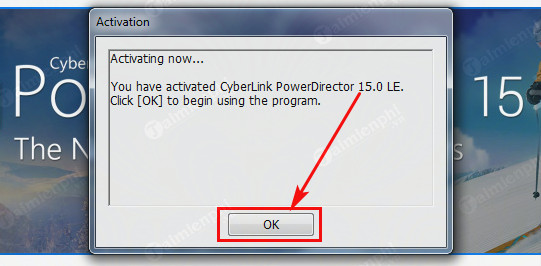 – The software requires you to register for an account, you can skip this step by clicking on Skip Registration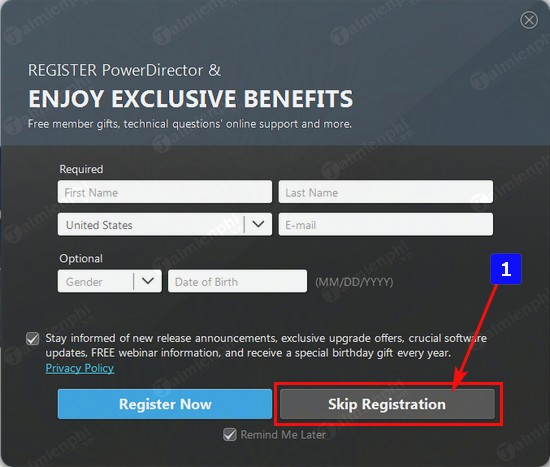 – Finally, edit cool, unique videos with thousands of different effects with PowerDirector 15.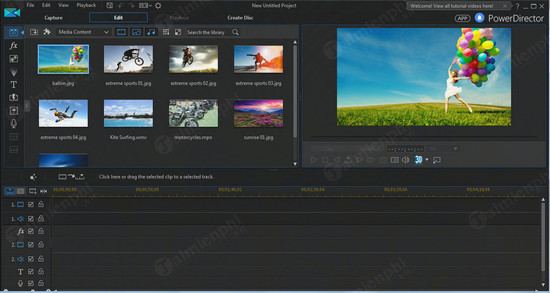 This article ElectrodealPro gave you the free license CyberLink PowerDirector 15. With this software you can edit and video editor more professional with many beautiful effects.
In addition to CyberLink PowerDirector 15 or ProShow Gold, you can also experience ProShow Producer. Video making software from photos Proshow Producer help you create video from many images with many unique and professional effects in each of your photo slides.
https://thuthuat.taimienphi.vn/giveaway-cyberlink-powerdirector-12-chinh-sua-video-bien-tap-video-3754n.aspx

.