FPT Shop simultaneously opened 30 modern laptop centers across the country
On the morning of January 22, 2021, FPT Shop officially opened 30 laptop centers across the country, opening the journey of developing 68 laptop centers to each province of the retail system. It is known that these are specialized stores, focusing on selling laptop products and many related accessories. "With a breakthrough growth of 60% in 2020, laptops are one of the major contributors to FPT Shop's revenue and gross profit. The system also sets a target for 2021 to continue to maintain its pioneer position in New products, high-end products and especially gaming laptops, so we have officially entered the journey of opening for sale of 68 modern laptop centers, becoming a technology destination in every province across the country. in the first quarter of 2021 "- shared by Mr. Nguyen The Kha, Director of FPT Shop System Mobile Telecom.
On the occasion of opening 30 laptop centers, FPT Shop will offer discounts of up to 30% on all laptops sold here. Accordingly, all customers who choose to buy a laptop at FPT Shop Laptop Center from January 22 to January 31, 2021 will receive a 10% – 30% discount on the price of the laptop. Specifically, laptops with Asus, HP, Dell, MSI brands are immediately reduced by 10%, Lenovo and Acer laptops are reduced by 15%. The store also continuously selects and sells products that are loved by many people and 'strong hands' to immediately reduce 30% compared to the listed price.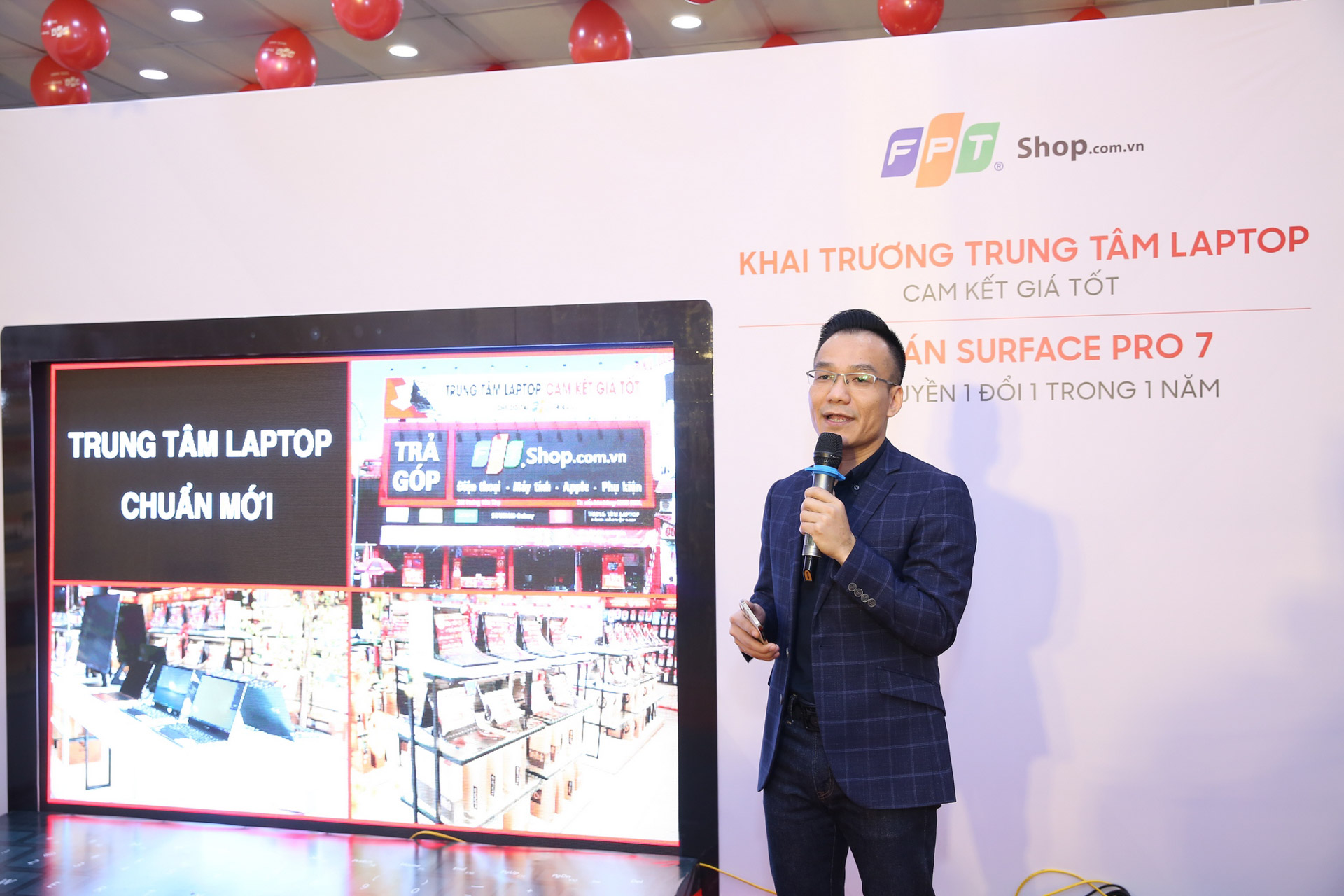 To serve customers the best way, FPT Shop Laptop Center has set out 5 standards as follows:
First, commitment to a good price. As a major partner of all computer brands, FPT Shop will always set up selling prices, preferential programs and outstanding after-sales services.
Second, product variety. FPT Shop Laptop Center has many products spanning different segments, from VND 6,000,000 to VND 60,000,0000, belonging to the favorite product lines such as gaming laptops, graphics – technical laptops, laptops. Thin and light for business people, laptop for students – students, … Notably, FPT Shop is the leading system in gaming laptops today. The system also quickly updates the latest products to serve the needs of users.
Third, professional advice. FPT Shop Laptop Center has a staff of highly trained staff, from sales staff to technical staff, will help you easily choose the laptop that best suits your needs.
Fourth, quick support. FPT Shop laptop center has a professional technical team ready to assist you right at the store and the Online Technical Support Center provides assistance through specialized software.
Thursday, dedicated service. In order for customers to have the most enjoyable and comfortable shopping experience, FPT Shop has implemented many support programs such as free home delivery, support for customers to install products, consulting suitable products. with the most needs of customers instead of consulting to sell products, …
In addition, the store always offers practical incentives to all customers who choose to buy laptops here: 0% interest installment, no need to pay in advance, lucky money up to 5,000,000 VND when paying directly, gifting vouchers. products, fashion laptop backpacks, etc .. depending on the product and especially the Samsung LCD trial for 15 days.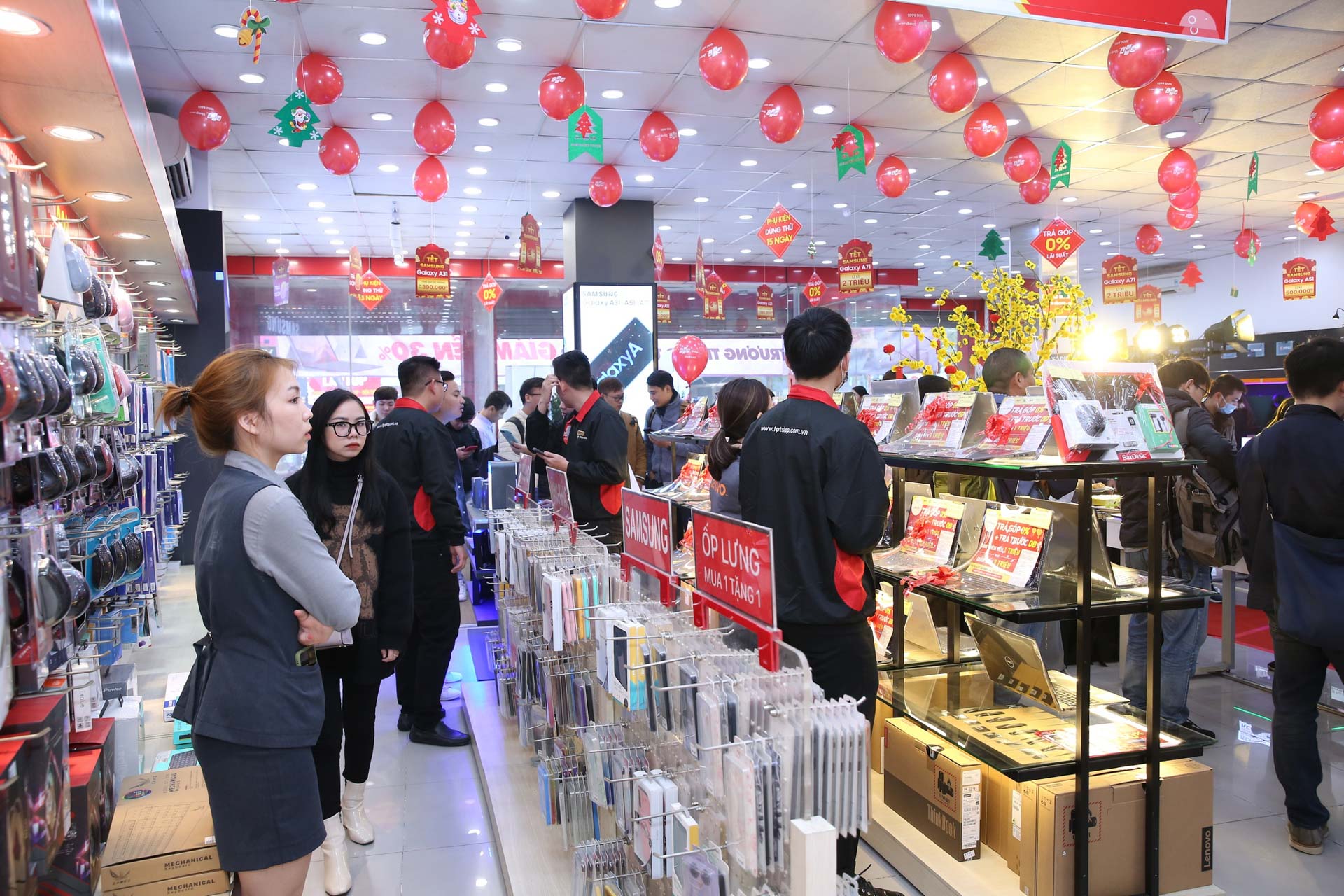 FPT Shop opens for sale Microsoft Surface Pro 7 with exclusive incentive "1 for 1 new device in 1 year"
Microsoft Surface is considered a super product in the laptop world by powerful configuration with extremely compact and sophisticated design. Being very popular in many countries around the world, but in Vietnam, products have not been widely distributed, so many people do not know or know about it but face many difficulties in purchasing and product warranty. Realizing the potential of the product and the huge demand of users, FPT Shop has pioneered the shelves of Microsoft Surface Pro 7 with many attractive incentives and a warranty policy "1 for 1 new device in 1 year". rights in this system.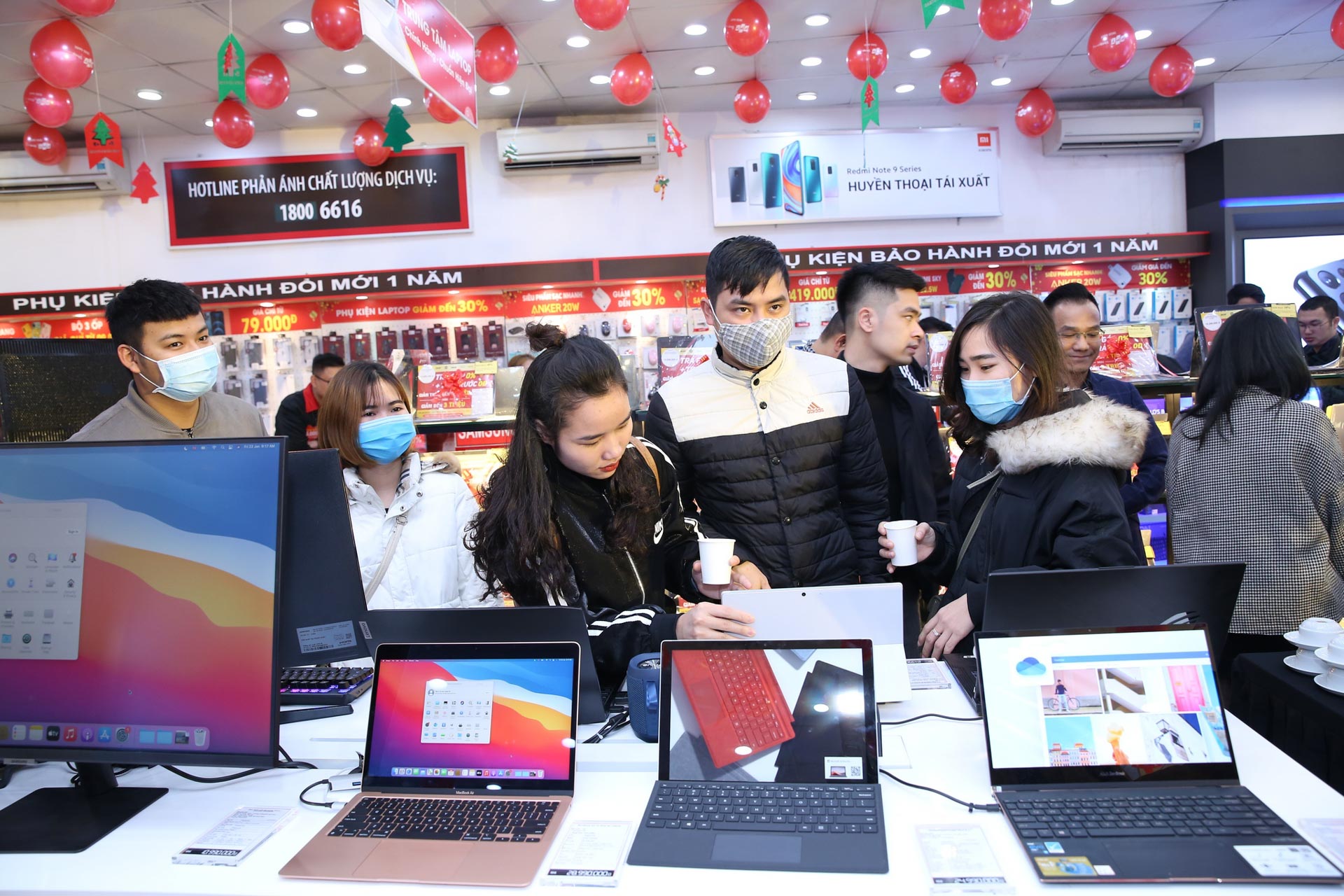 Accordingly, all Surface Pro 7 devices purchased at FPT Shop, if they encounter any manufacturer errors and are within the warranty provisions, will be exchanged for a new 100% (full box) device. This special warranty package is also a commitment to product quality and after-sales of FPT Shop, giving you complete peace of mind during the process of using this product.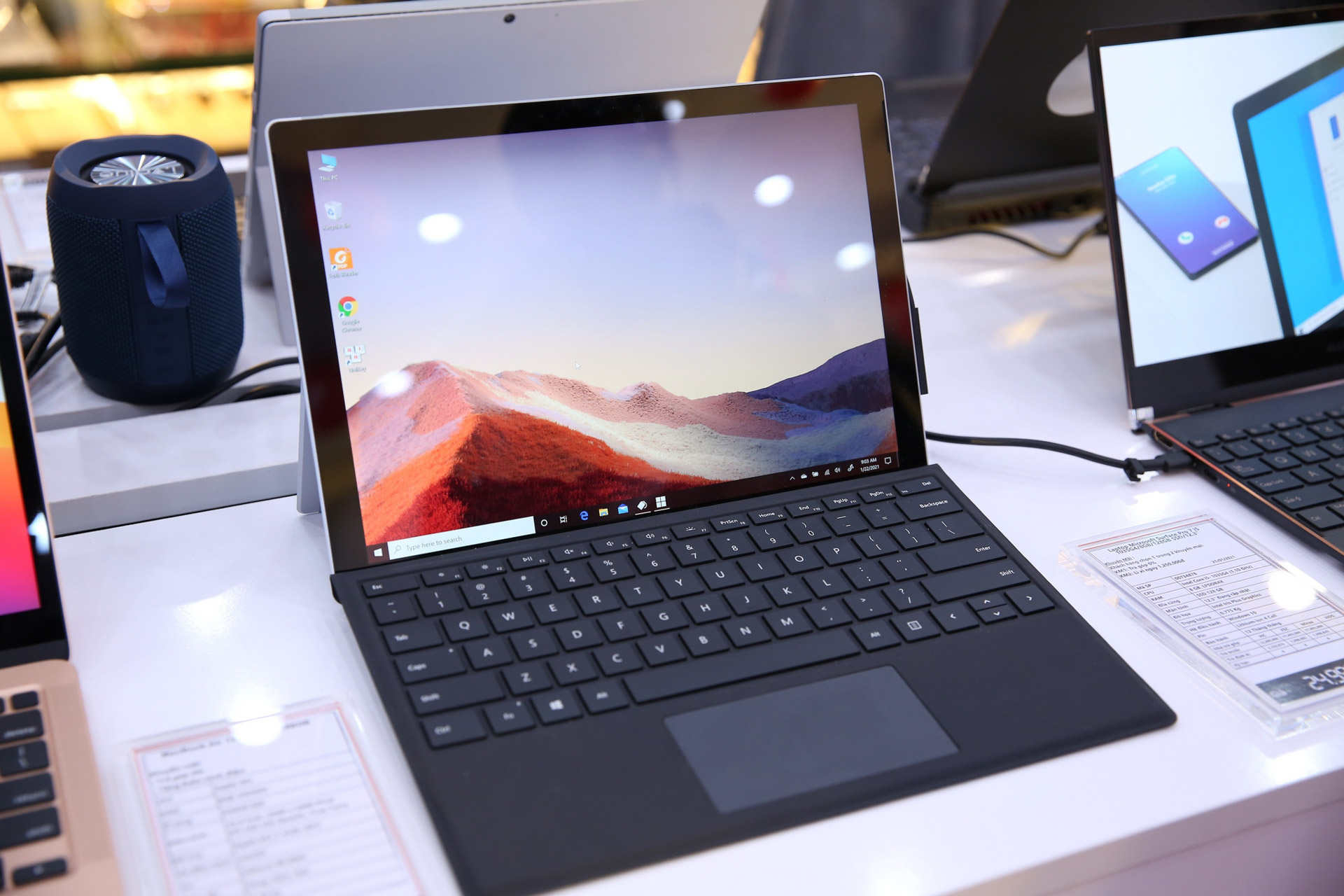 Currently, FPT Shop has been on the shelf Microsoft Surface Pro 7 with 3 versions: Intel Core i5 CPU + 128GB SSD hard drive for 24,990,000 VND, Intel Core i5 CPU + 256GB SSD for 29,490,000 VND, Intel Core CPU i7 + 256GB SSD hard drive is priced at 39,990,000 VND. In addition, customers have the option to buy a keyboard included in the box (with 2 versions of Intel Core i5 CPU) or buy a keyboard to use.
.