Happy New Year is the reunion New Year
The year 2020 is a year of turmoil, the Covid-19 pandemic and continuous natural disasters in the central strip of land paralyzed all activities of the people, leading to heavy economic losses. The lives of people in flooded areas, workers' brothers and sisters also piled up their worries, the way back home of the students – students with difficult circumstances suddenly became more distant. FPT Shop understands that Happy New Year is a reunion. Continuing with the nation's tradition of 'Mutual love and mutual love', stemming from the desire to share some worries about difficult circumstances, FPT Shop has launched a series of volunteer activities "Sum Vay Tet".
Starting from January 1, 2021, "Sum Vay Tet" is a series of volunteer activities that FPT Shop accompanies with Thanh Nien Newspaper, Tuoi Tre Newspaper and the Hope Fund (VnExpress), including: giving tickets free car for 2,000 poor students in Central Vietnam; organizing Tet for the children of workers with difficult circumstances; sponsoring charity organizations at shelters, orphanages, upland schools, nursing homes …
Accordingly, for every cell phone, laptop, or tablet product sold during this Spring, FPT Shop will deduct 15,000 VND from sales profits to contribute to the series of volunteer activities in the New Year 2021 season. With only the companionship of customers, FPT Shop also receives support from brands Samsung, OPPO, Vivo, Xiaomi, Vsmart, Realme, Nokia, Asus, Dell, HP, Acer, Lenovo, MSI, Masstel to can make a meaningful program. FPT Shop hopes that this partnership will bring a warm and happy New Year to every family.
Mr. Ngo Quoc Bao, Director of FPT Shop Center for Business Development and E-commerce said, 2020 is a year with many changes due to the Covid-19 epidemic and the floods and storms in the Central region. As a retail chain that covers all 63 provinces and cities, FPT Shop is not out of these difficulties. "However, according to the tradition of mutual affection, and also a sense of responsibility to the community, FPT Shop still wants to share its support to students and families in need through cooperation with many organizations. society, unions. Every year, FPT Shop always has activities to contribute to the community, especially though this year is more difficult, but FPT Shop decided to spend the largest amount of contribution compared to previous years by using the form of deduction. VND 15,000 on the profit of each machine sold to join hands for the community … We feel happy that we can contribute a small part to that ", Mr. Ngo Quoc Bao shared.
Bring "Reunion New Year" to 2,000 poor students in Central Vietnam
This year, FPT Shop accompanied with Thanh Nien Newspaper and Ho Chi Minh City Student Support Center to implement the program "New Year's car reunited", Donating 2,000 free car tickets to students in difficult circumstances to return home to celebrate Tet with their families. It is known that this is a social activity that has taken place for many years by the Thanh Nien Newspaper and the Student Support Center in Ho Chi Minh City.
According to the organizers, the bus trips will depart from Ho Chi Minh City carrying 2,000 students to the provinces stretching from Ninh Thuan to Thanh Hoa. High quality 45-seat convoy, each student is fully insured throughout the journey. To get free tickets back home to celebrate Tet from the program, students can contact the Student Support Center in Ho Chi Minh City or register online on the website of the program today. submitted to tetsumvay.thanhnien.vn. Expected, the car will roll on 02/02/2021 at Thanh Nien Cultural House.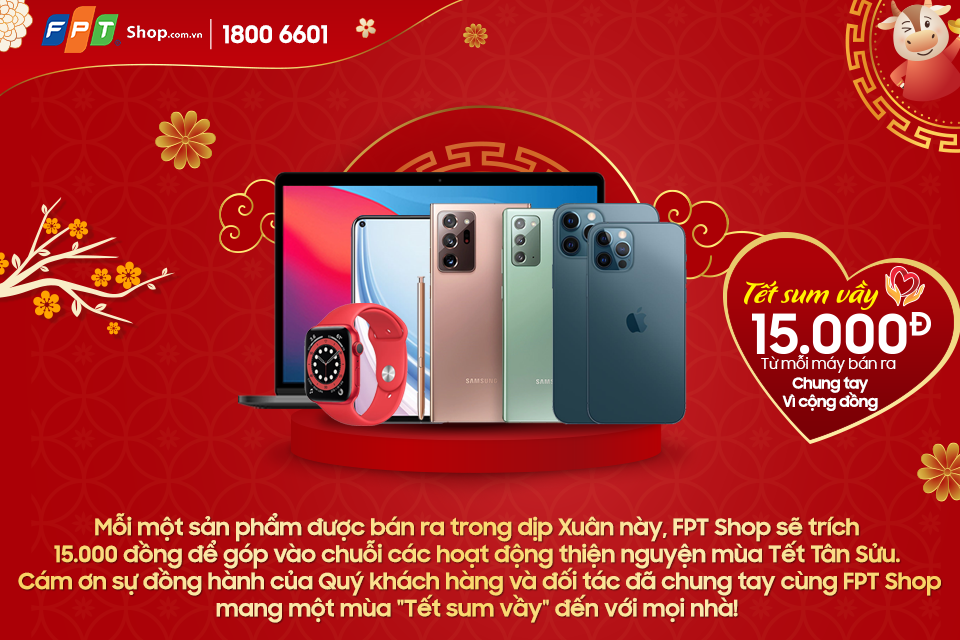 Especially this year, on the website of the program, there is also a photo contest titled "Reunion this New Year" with "rain" awards from FPT Shop. The organizers hope that through this contest, there will be beautiful and meaningful photos of the traditional New Year and create a playground connecting young people during the Lunar New Year.
Bring Tet to the children of workers in difficult circumstances
On Spring day, when family members gather around the family tray or walk hand in hand on the flower street, the sanitation workers have to work harder. Tet for them is the New Year's Eve on the street, the days of more intense work, harder to make the streets clean and beautiful. Understanding this hardship, Tuoi Tre Newspaper and FPT Shop organized a cozy year-end party for 100 students who were children of disadvantaged environmental sanitation workers in Ho Chi Minh City. The happy party is also a sincere thanks, a tribute to the cleaning workers for their silent sacrifice. In addition to many interesting activities, FPT Shop and brands Samsung, OPPO, Vivo, Xiaomi, Vsmart, Realme, Nokia, Asus will give Tet gifts to 200 students and parents participating at the year-end party. Expected, the year-end party will take place on January 23, 2021 at Tuoi Tre News Office.
Not stopping there, FPT Shop also cooperated with Tuoi Tre Newspaper to organize a forum "New Year's Eve today", a Tet playground for readers everywhere. Talking about the idea of ​​organizing this forum, the representative of the Organizing Committee said: "Every spring, the children who leave their hometown bring impatient feelings, want to return to their family, relatives, enjoy a warm Tet reunion. However, with a turbulent 2020 year due to the Covid-19 epidemic, the reunion story will become more difficult for the forgiving children, because of worries about economic problems, epidemics, … Understanding that, the forum "New Year's Eve today" was born so that the expatriates have a place to spend their hearts. " The competition will take place from January 15 to February 20 and the awards are scheduled to be awarded before February 28.
In parallel with the above activities, FPT Shop will also deduct a part of the budget to contribute to the Hope Fund of VnExpress to sponsor shelters, orphanages, highland schools, nursing homes … on all the country.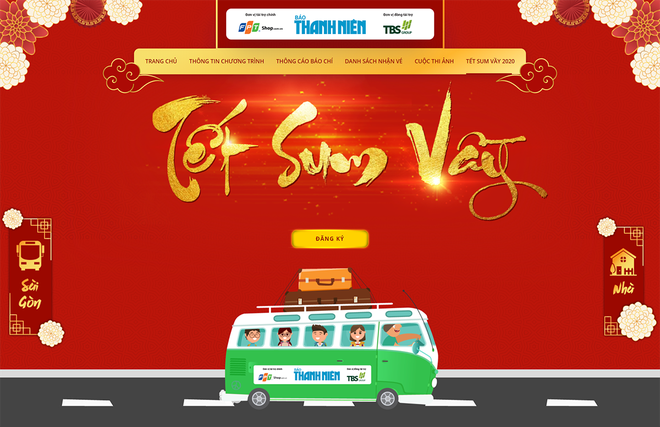 In addition to the charity programs, from now until February 16, FPT Shop also offers all customers practical incentives through the program "Billion-dollar lucky money – Tan Xay as desired". Accordingly, choosing to shop at the system on this occasion, you will receive lucky money from 500,000 VND to 10,000,000 VND, 0% interest installment payment and more practical gifts, totaling up to 21 billion VND. .
FPT Shop also sends sincere thanks to our valued customers and partners who join hands with us to spread love and positive spirit, bringing "Sum Day Tet" to everyone.
.