In the context of increasing game prices, it is not easy to find a good game that is free. However, there are still a few free games that meet the criteria for content as well as images. Dead Frontier 2 is one of them.
Dead Frontier 2 Official Trailer – Survival Horror MMO
In the childhood of many Dead Frontier gamers was a close nightmare, afraid to play. Certainly the lonely feeling when wandering the streets at night with death is always permanent enough to make every gamer become "addicted". The joy of saving someone is enough to make the kid who loves the game feel like a real hero. As the game switches to an Internet connection, lone men find each other in a ruined city.
After 10 years, Dead Frontier 2 returns. Small gamers are now mature enough to decide their own survival. Only afraid of changing the old people, Dead Frontier 2 can not overcome the shadow of its predecessor.
But Creaky Corpser Ltd was a hit. They bring a horror game – survival "dark" in the game market. You will be one of the few survivors of an epidemic, and your task is to roll around to find a way to survive amid the ruins of a flourishing culture. Dig around to find items, trade with other players, expand your influence, but always be careful, the zombies are just waiting to take the player's life. .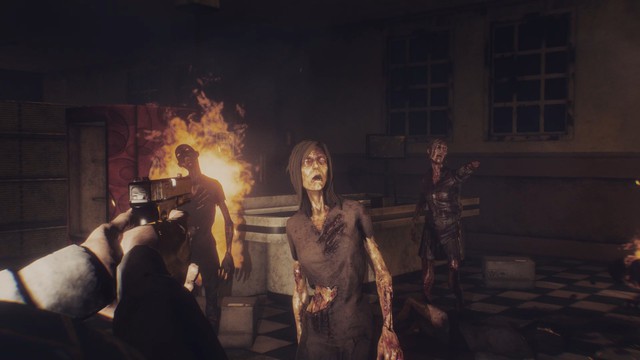 This version will have some features such as the game will be released on Steam in a free form, and will no longer depend on the browser as before. That said, this is a completely new game, items from the old version will not be brought to DF2. However, you will still get some pretty unique decorative items from version DF1.
The fighting phases will always be kept as fair as possible, there is no pay to win situation that makes many fans upset. Besides, a completely new 4-player Multiplayer system, focusing on enhancing the player's experience. The newly launched lobby system also makes it easy to find and create a match match.
At the moment, Dead Frontier 2 is completely free on Steam. You can download and play right here.