As a mobile computing solution based on the Intel® Evo ™ platform, the Portégé X30W-J meets stringent requirements for battery capacity, boot time, processor, Thunderbolt ™ 4 protocol and Wi- Fi® 6 follows the latest standards from Intel's Project Athena innovation for the best laptop experience.
Fast and focused
The Portégé X30W-J is equipped with the high-performance 28W variants of 11th-generation 10nm quad-core 10nm Intel® Core ™ i5 and i7 processors. It is also equipped with powerful storage and memory options. includes up to 32GB of dual-channel LPDDR4x memory with a transfer rate of 4266MHz, and blazing-fast PCIe SSD memory (up to 1TB) for uninterrupted performance. Ideal for demanding demanding applications, this tablet hybrid laptop is also available in configurations with Intel® Iris® Vehicle graphics technology, while also delivering performance, Best-in-class discrete graphics, responsiveness and battery life.
Ready to operate when needed
Thanks to its extended battery life of up to 16 hours3, users can rest assured to use the Portégé X30W-J anytime, anywhere, even when there is no power outlet around. What's more, the fast charging function will help the battery recover 40% of its capacity in just 30 minutes. The Instant On feature also enables quick start-up in less than a second via fingerprint and face biometric activation. To capture surprising ideas in text, the Portégé X30W-J with 5 configurable switch modes can easily turn this laptop into a tablet device in a snap. When combined with Windows Ink Workspace and AES stylus, the Portégé X30W-J offers a natural writing-drawing experience like on paper. When using the pen, the keyboard is automatically deactivated to avoid accidental typing.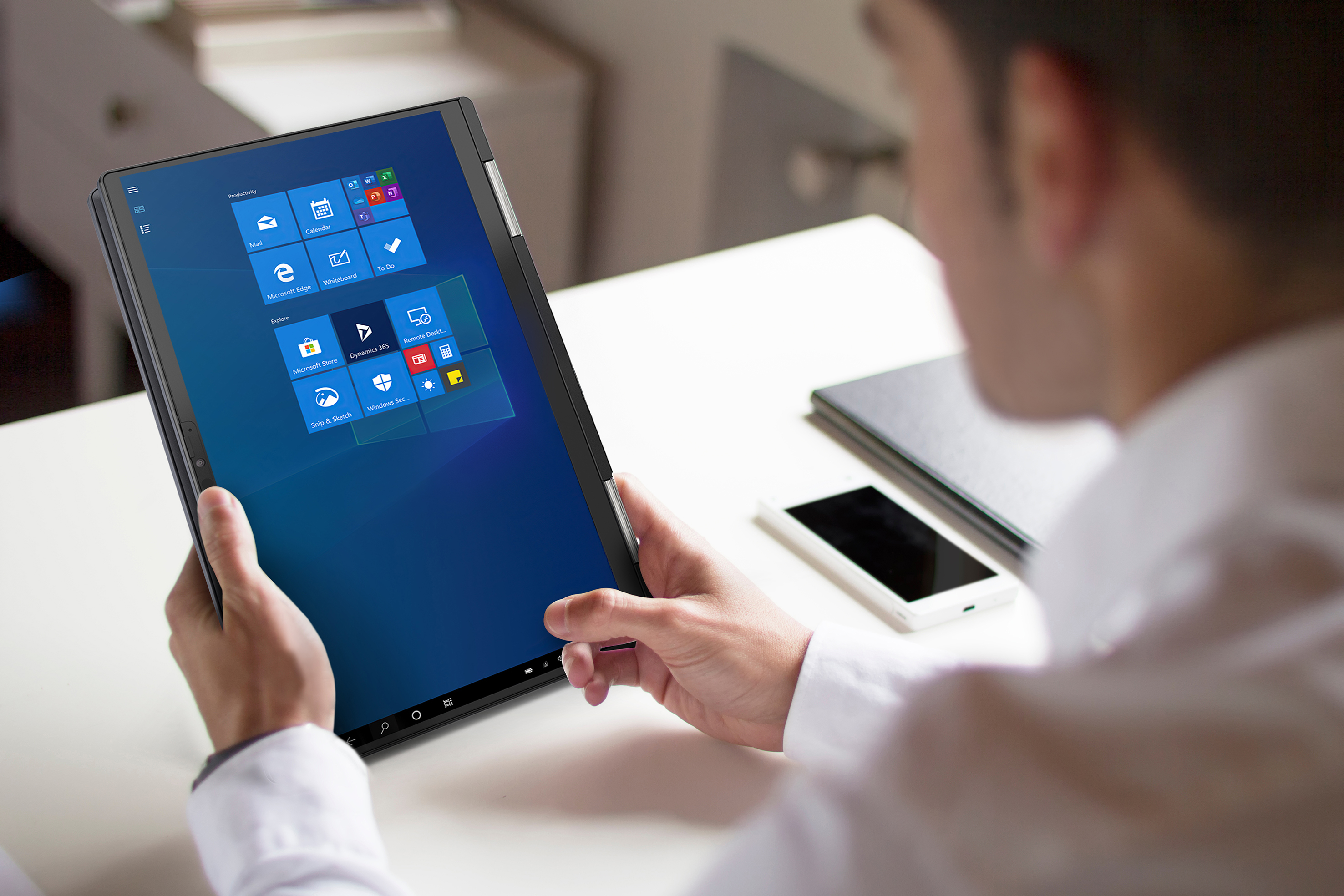 Fully equipped for optimal connection
Connectivity is a deciding factor in today's mobile work trend, and the Portégé X30W-J is not out of that trend. To provide fast and reliable wireless connectivity, the new laptops feature the latest Intel® 802.11ax (WiFi 6) + BT 5.1 module. It also has two brand-new Thunderbolt 4 USB-C ports for charging, fast connection of peripherals and data transfers at high speeds. Integrated with many other peripheral options, the Portégé X30W-J operates confidently with a full-size HDMI port, a USB 3.1 Type-A port, a 3.5mm audio / headphone port and a micro memory card slot. SD meets expandable storage options.

With the unprecedented increase in online conferencing in recent months, the new series is equipped with complete technology to serve individual workgroups. The device provides high quality sound with harman / kardon speakers and Dolby Atmos surround technology for enhanced sound, working in tandem with dual noise-canceling microphones. The main webcam and an 8PM secondary webcam on the back with an anti-reflective coating also provide an unparalleled audio / visual experience.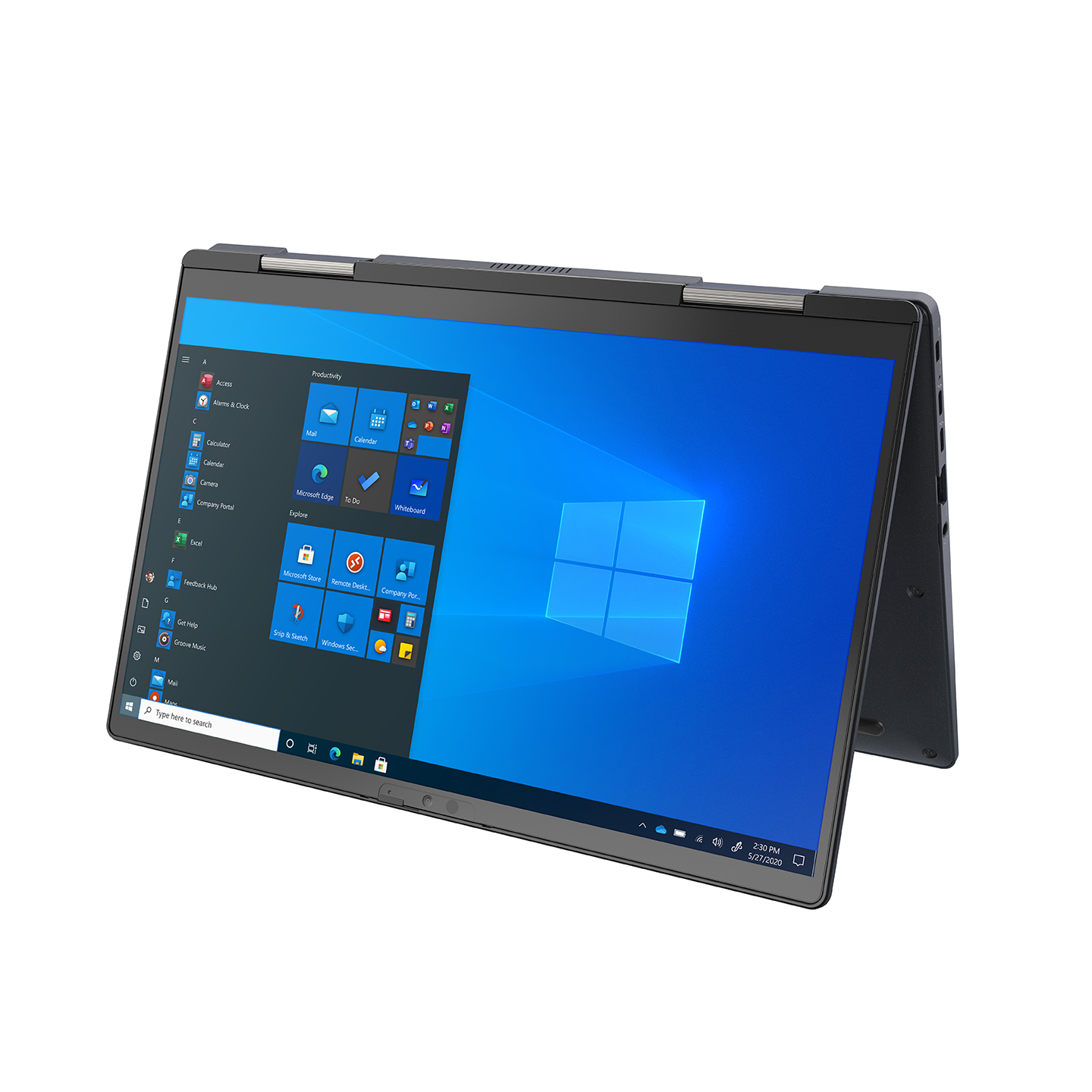 Mobile design
The 2-in-1 laptop has been developed to combine the tools needed for versatile work in one convenient portable device. With a re-imagined design that includes a mysterious blue chassis and a premium look, the Portégé X30W-J features a 4-sided slim bezel and optimal viewing area when viewed from any angle thanks to its 360-degree hinge. The rugged Corning® Gorilla® Glass incorporates a touchscreen display when using the AES stylus for a versatile and interactive experience. Additionally, the Portégé X30W-J's backlit frameless keyboard features larger key sizes than previous laptop models (each 16x15mm wide), with Precision TouchPad or SecurePad functionality with a glass feel and reader. The fingerprint ensures users can comfortably complete even the most stressful working days.
The Portégé X30W-J has been subjected to high strength testing, with a 17.9mm magnesium alloy chassis that has passed a series of tests according to the MIL STD 810G standard. The device also adds a new improved Airflow cooling system and a rubber base to enhance heat dissipation and stability. We also conduct HALT and other stress tests on the laptop's chassis, hinge, keyboard and connector to deliver the perfect combination of rigidity and resilience in a compact design. This light.
Enterprise level security
The Portégé X30W-J is designed with solid internal and external security designed to meet Microsoft's PC security core requirements with a host of robust enterprise-level security measures. Dynabook's proprietary BIOS integrated device, encoder as well as facial and fingerprint authentication functions to ensure data safety against increasingly sophisticated high-tech criminals. The webcam shutter and Security lock slot also provide additional privacy protection options.
.