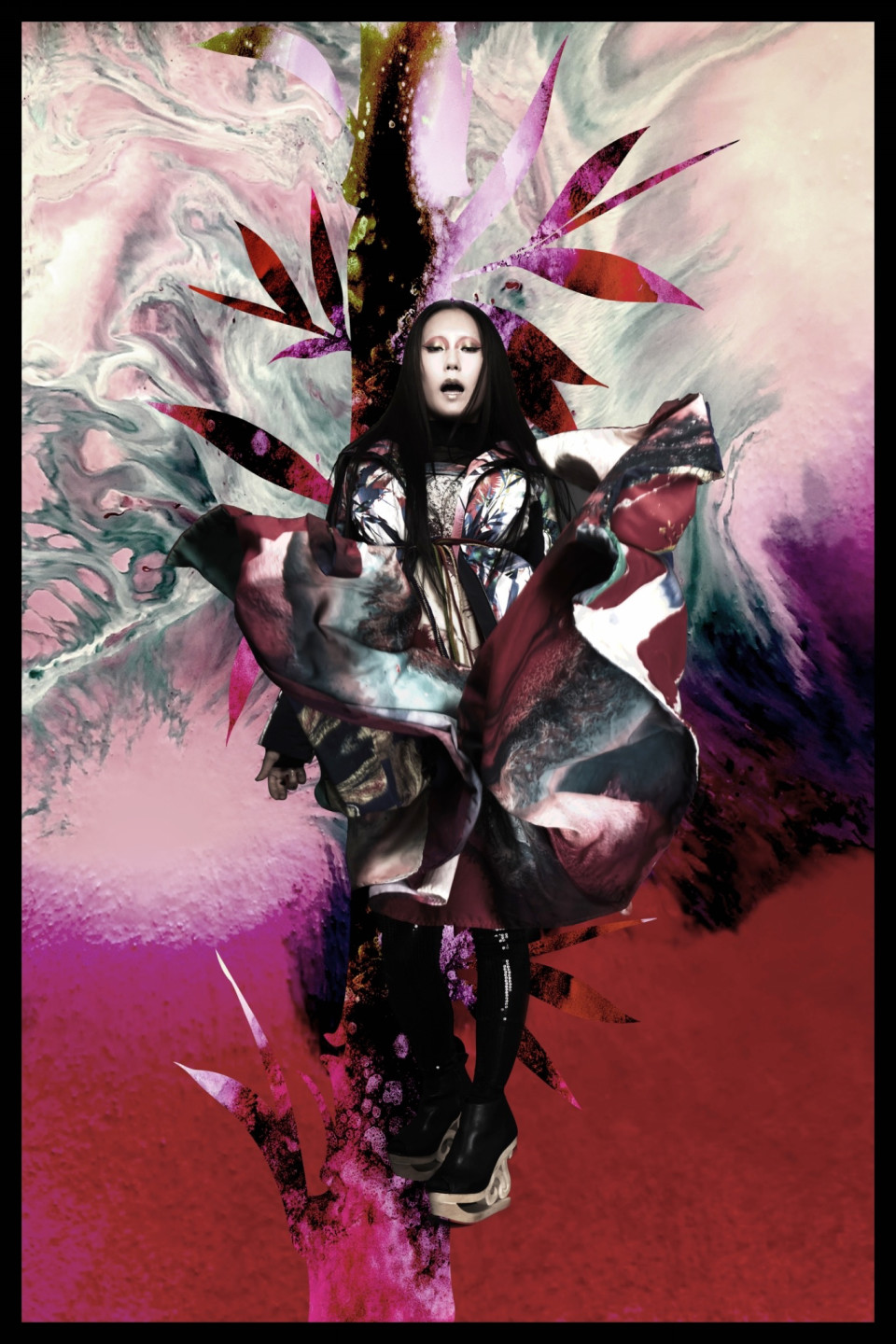 2021. I have been waiting for this year for 10 years.
Because when Jonathan Cainer forgot about it 10 years ago
It was said that the seeds sown in 2021 would grow and bloom!
It's still a dark mood in Corona, but my heart is in a bright future
It is strongly connected.
Meanwhile, with my favorite artist Kaori Maki at the end of last year
I created a work.
I met Maki-san through a friend about 25 years ago, and since then he has been a powerful player.
I was always shown the solo exhibitions that are being held in a powerful way.
For about a year, I've been talking regularly to create something together.
At Corona, I have no plans to exhibit at all, but this time
Maki has been collaborating for the past few years
DESCENTE SKI premium collection Graphic by KAHORI MAKI
I made a visual using the products of.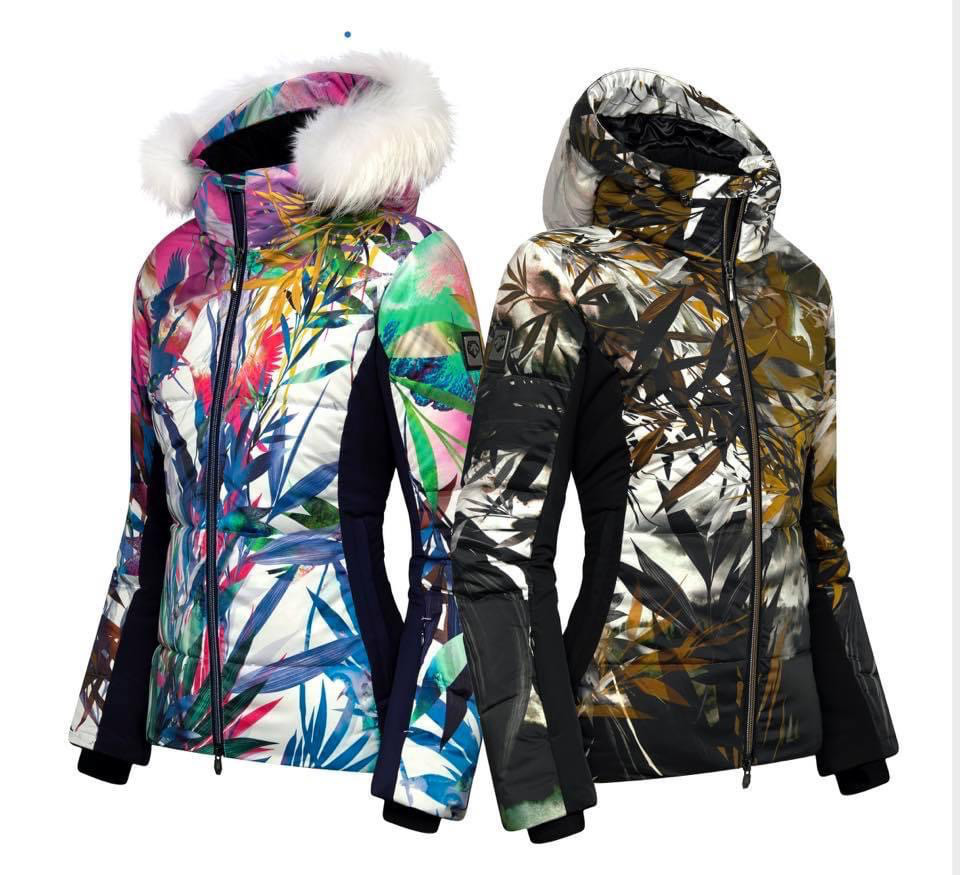 Since it is a product mainly for Europe, it is a theme that is conscious of Japan every time.
2020 is "Taketori Monogatari".
The pattern on the left is a vivid color that captures the scene of the encounter between Princess Kaguya and an elderly couple.
The pattern on the right depicts the farewell scene returning to the moon in a color tone close to monotone.
I will assemble the styling mainly with this item, but first, with the model
We talked with Maki-san about who to ask for a cameraman.
The model should be a person who can move as well as pose, and should have Japanese beauty, so I consulted with OI-chan, who is always indebted to me in casting.
Then I recommend CHIKAKO TAKEMOTO, who is also a perfect dancer and model.
Gave me.I was with the DEJIMA project once, so it's perfect for Princess Kaguya
I was confident that it was.
The photographer asked Yume Miyahara.Yumega and I are also in their twenties, since the beginning
As a comrade, I felt that it was perfect for Maki-san's view of the world this time.
Then, we solidified the staff with Mr. Susumu Nagiki of make-up and Mr. Junshi Takita of hair.
I mainly used down jackets and styled while imagining Chikako's movements and final visuals.
Because it is a down jacket, you can move from the waist down, so like a bullfighter
We verified that we needed a part of the fabric that moves from the waist down, that Chikako's body line and movement look beautiful, etc., and arranged using the original textile that Maki gave us. Did.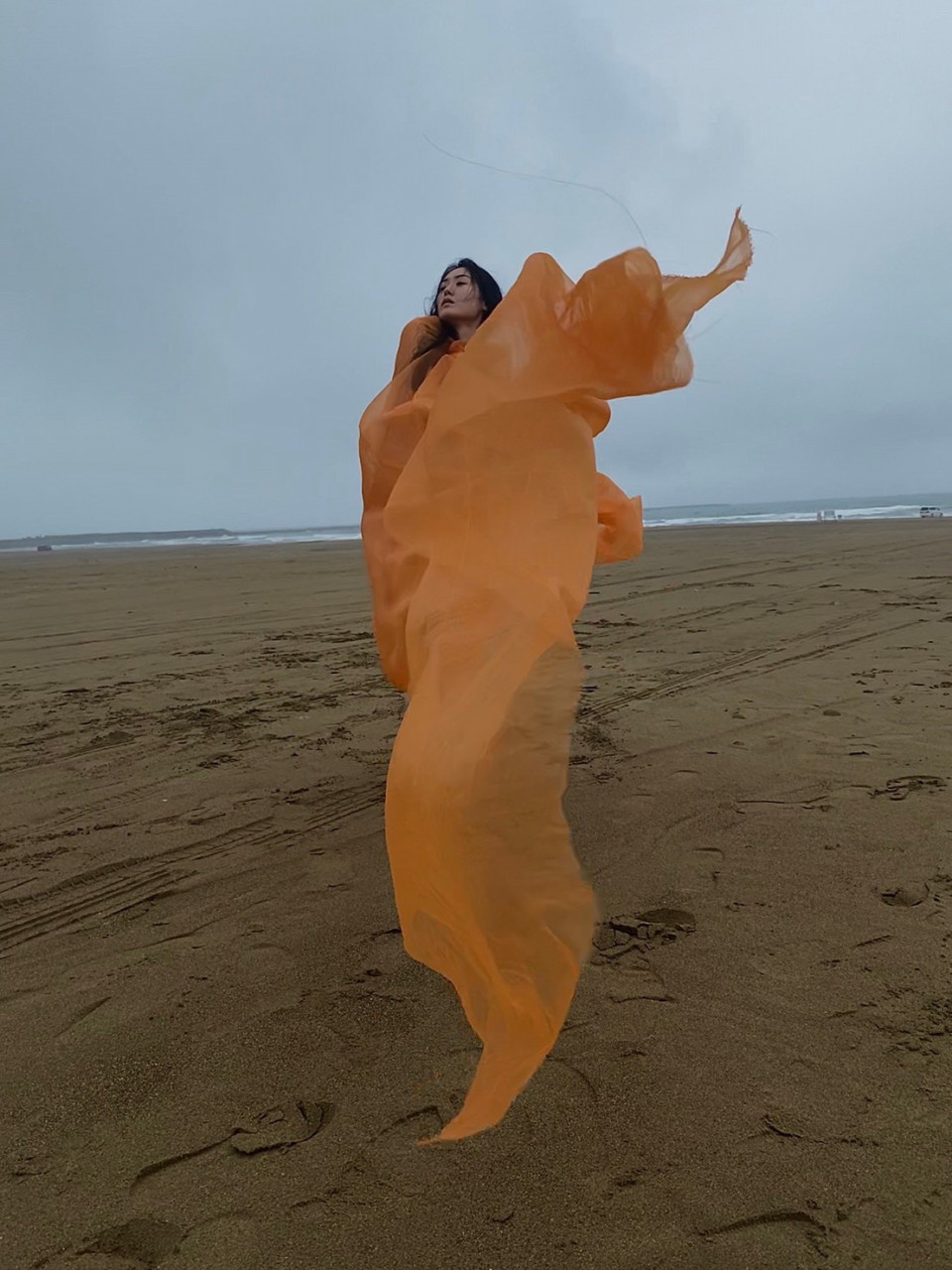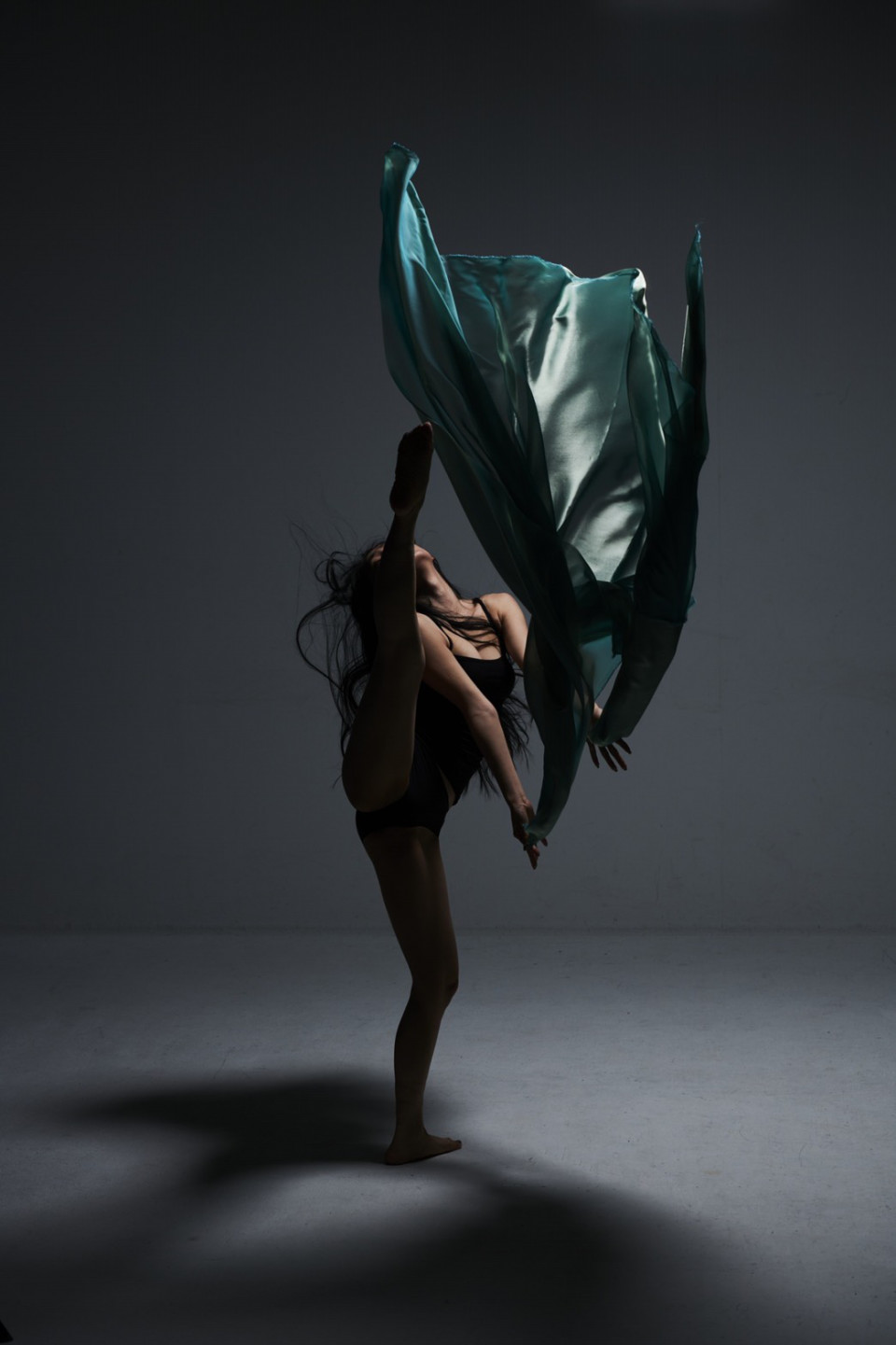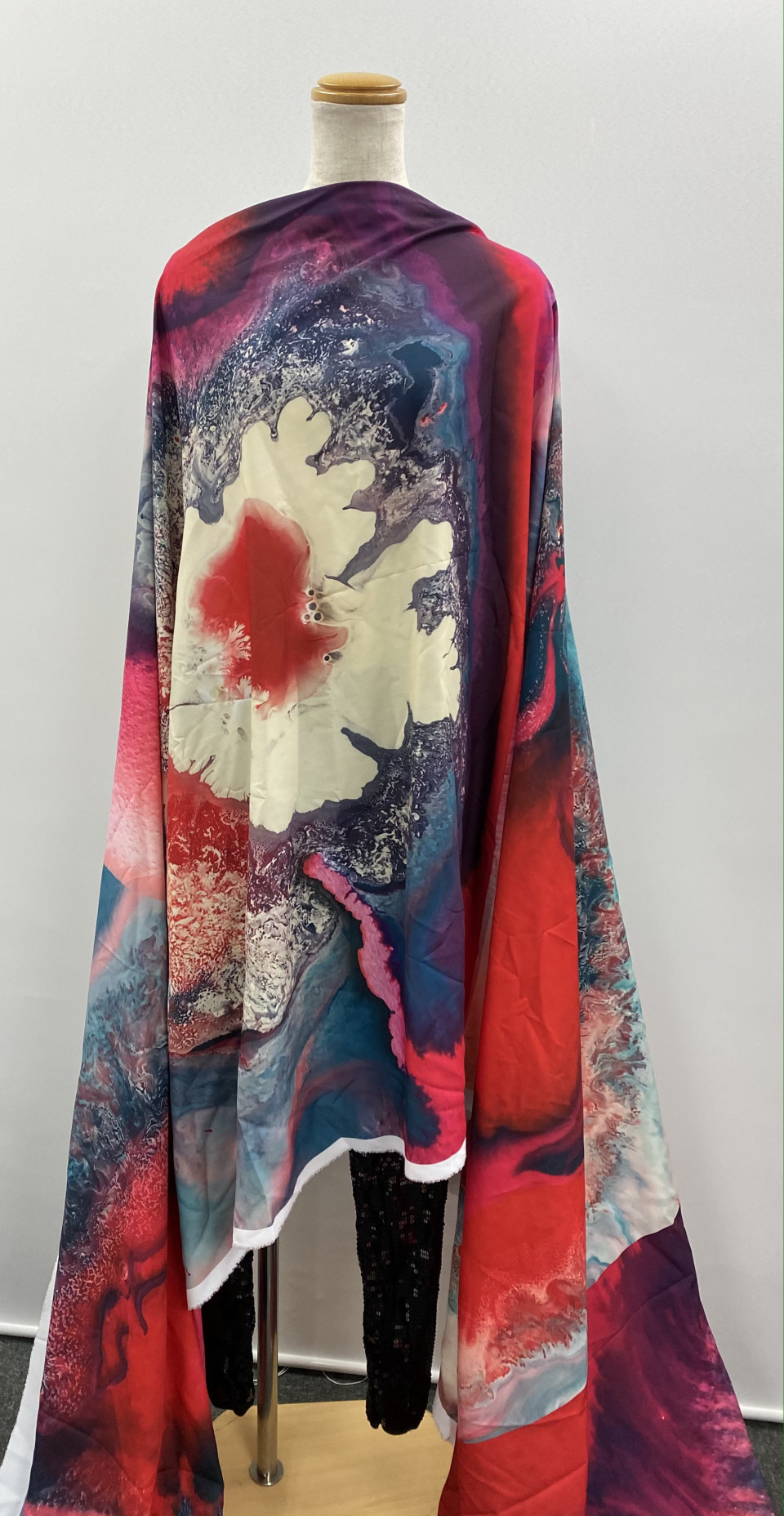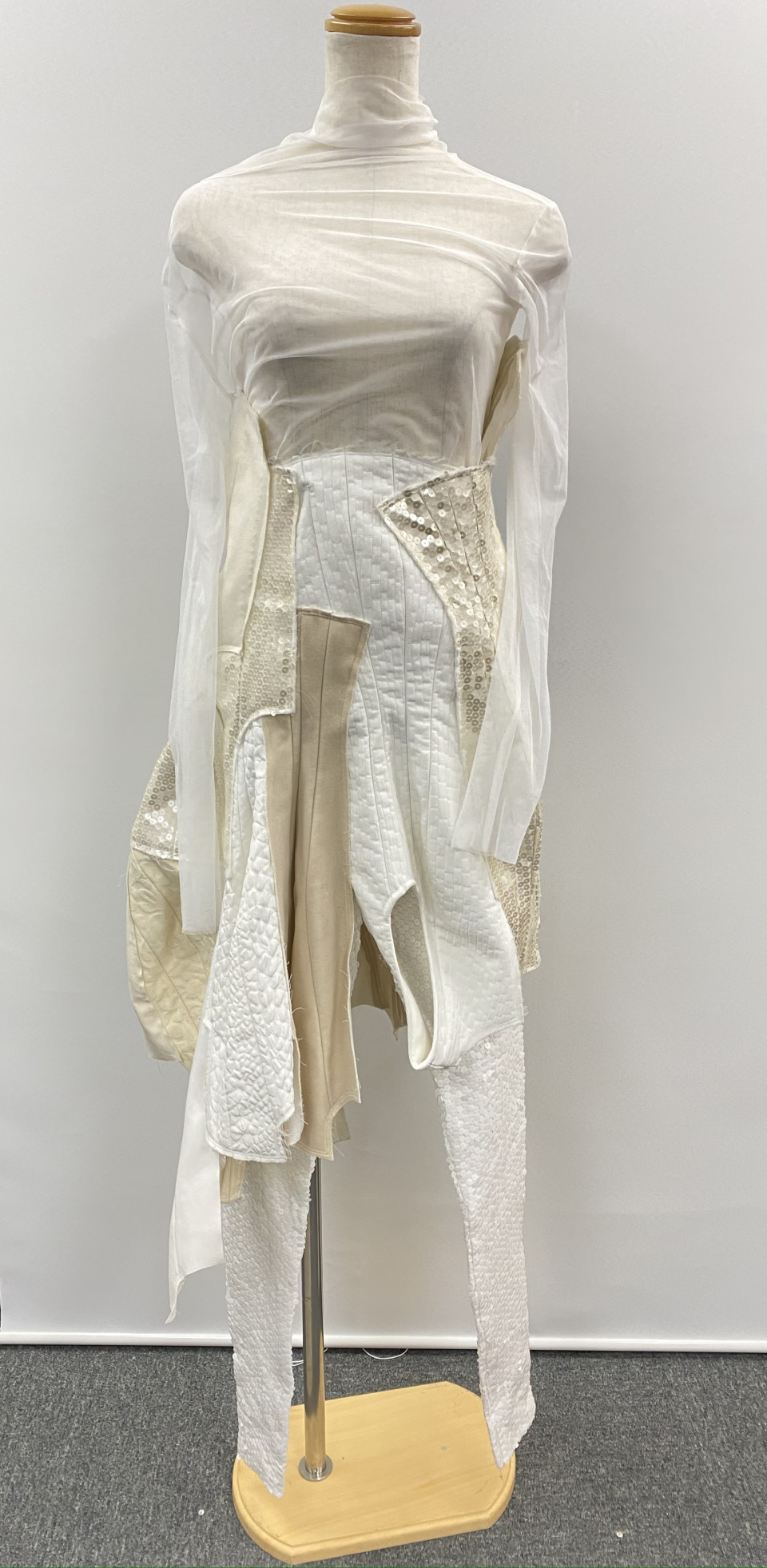 And on the day of shooting.
Chikako's expression and Yumega's shutter capture every moment.
It was breathtakingly beautiful and I felt it warping into a new world.
↓ Photo taken with my cell phone in the studio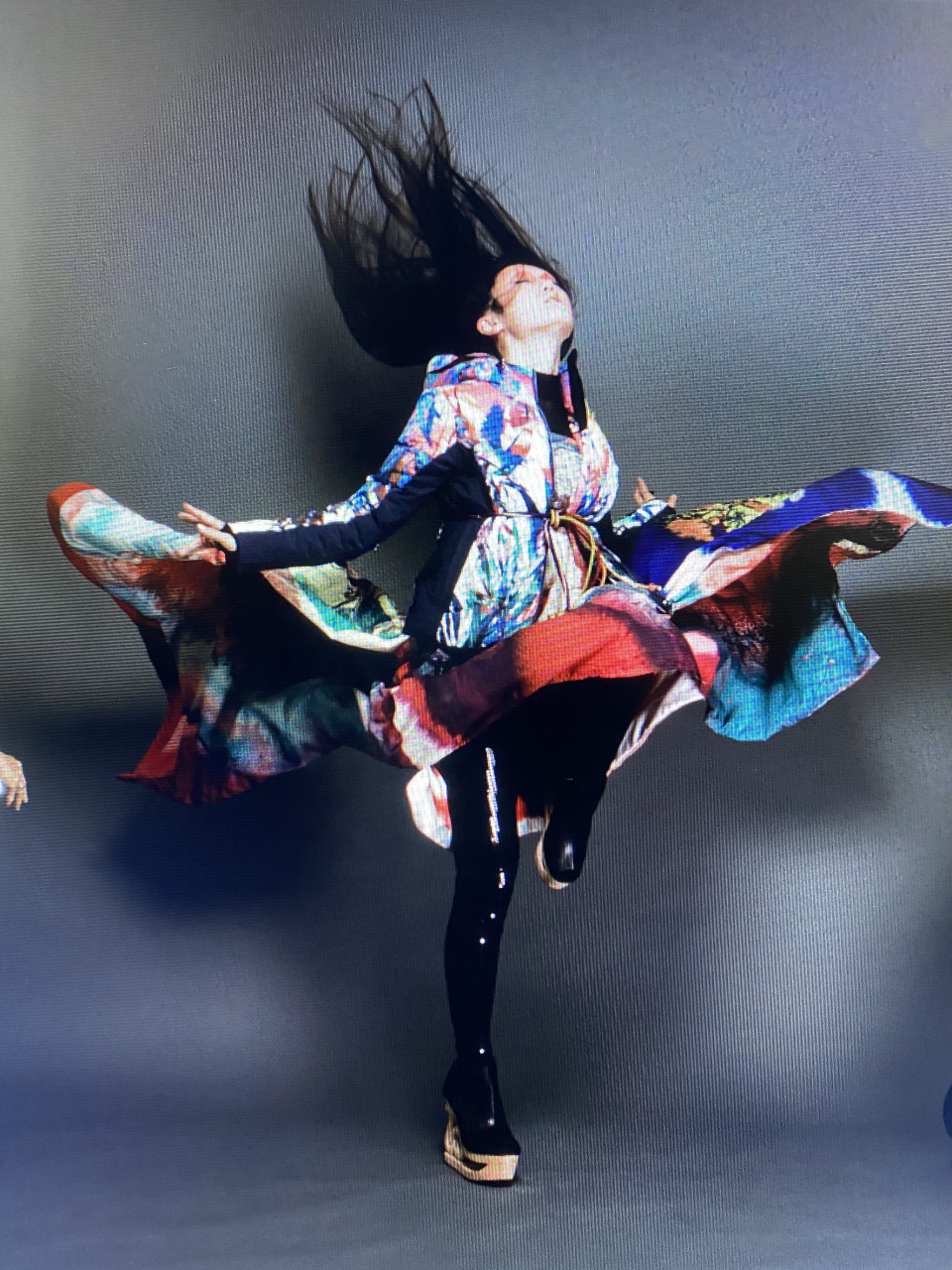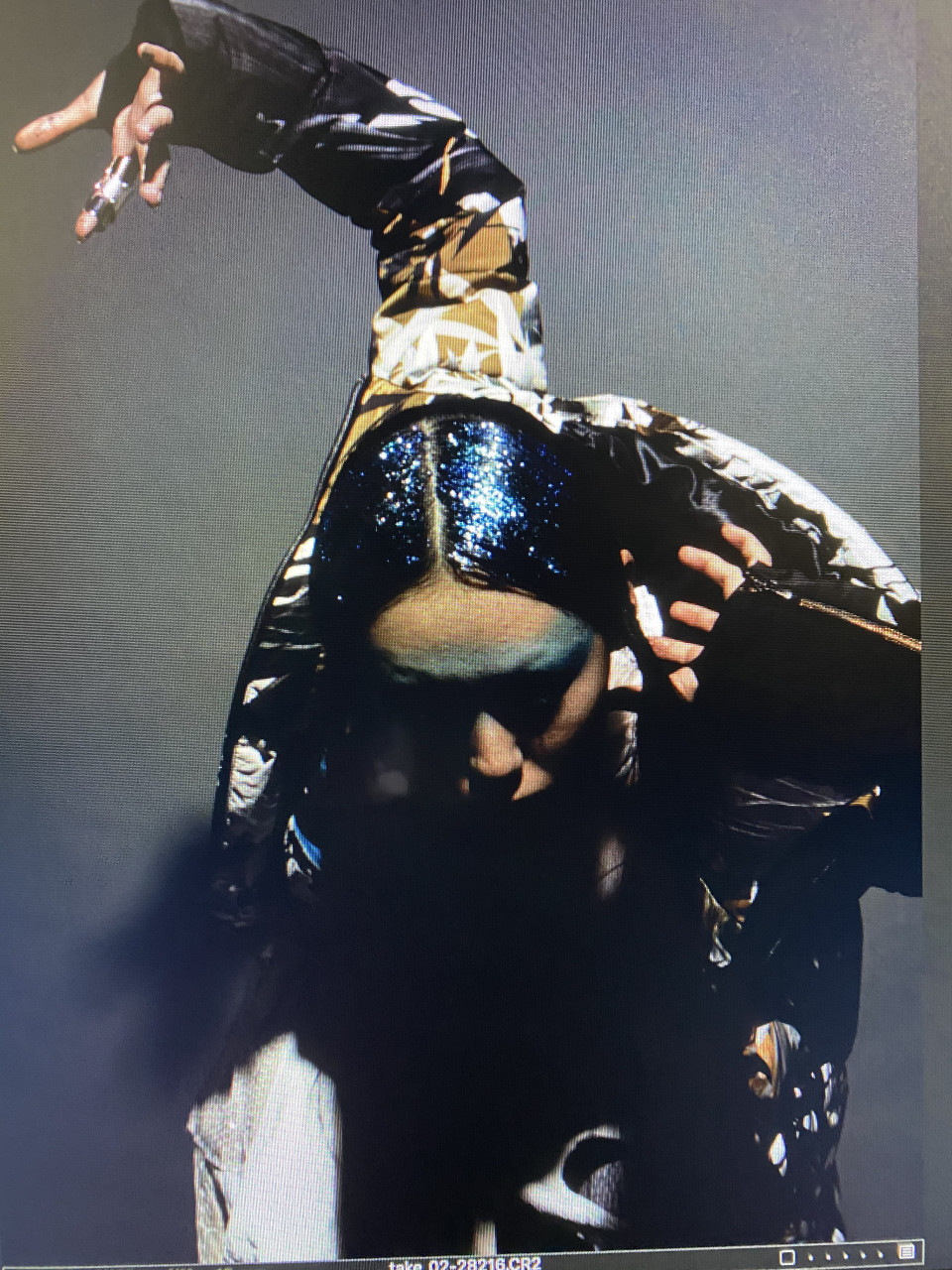 Maki-san's picture was added to the picture, and a graphical virtual reality was born! !! !!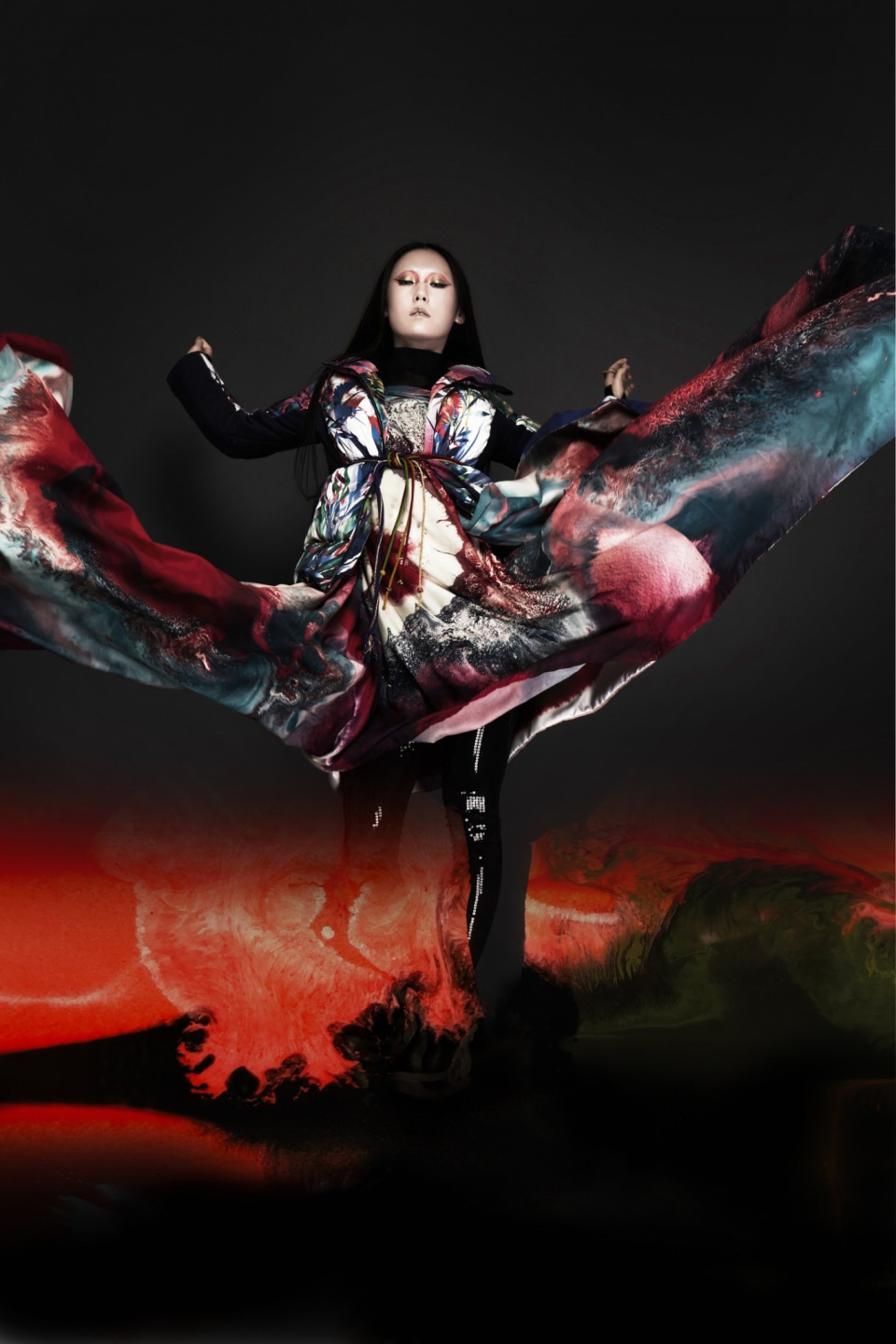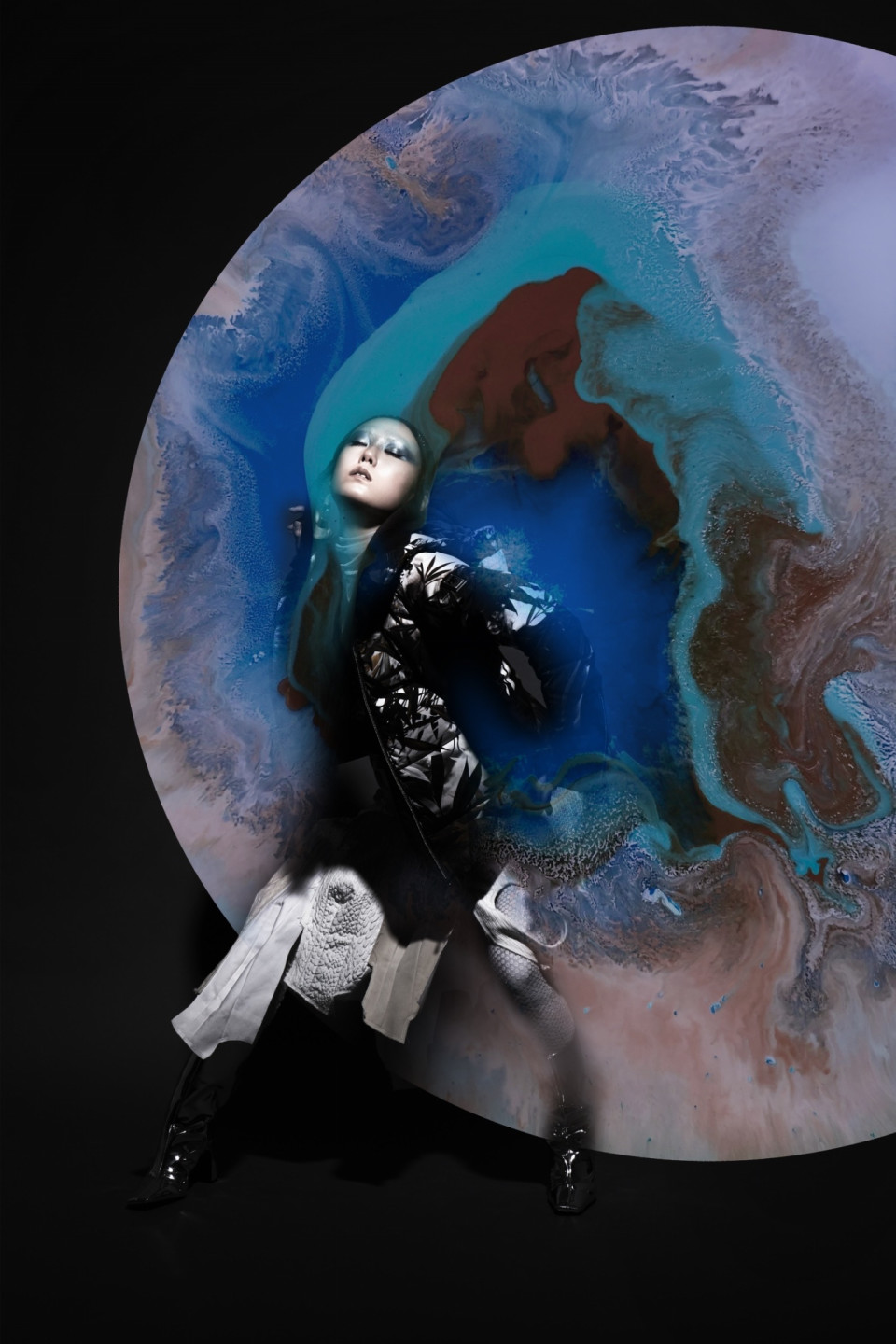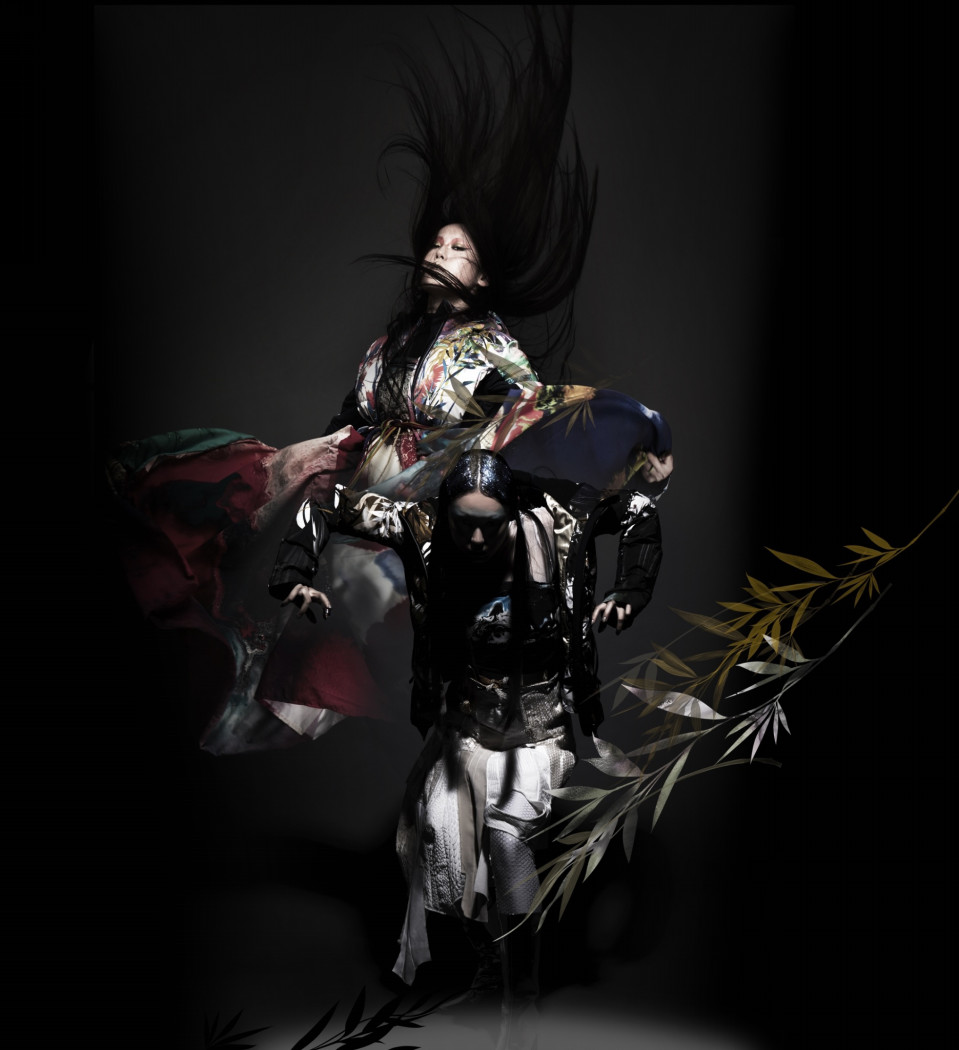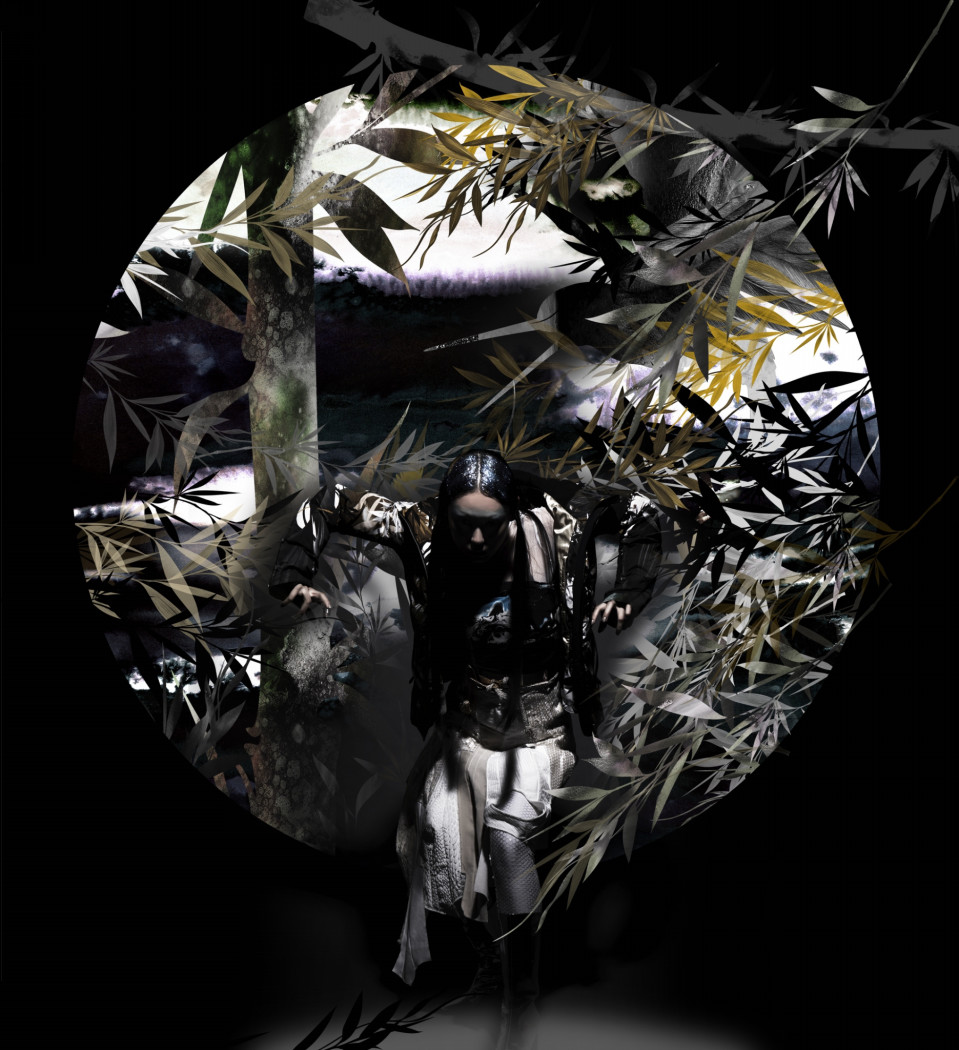 Comment from Maki
"The princess in the work created by everyone lives with an axis that makes one point in the bamboo forest shine, both when she descends to the ground and when she returns to the moon.
It's now so many doors that we couldn't see, even if our environment was difficult! It seems to be dancing while yelling at me
I feel that he has led me to the most delicious place in the infinitely beautiful world.
Because of this situation, I feel that the distance between our creation (the world we create) and what is called reality is steadily overlapping.
This year's experiment is to have a strong will in your dreams and to live a little dreamy in reality. 』
To a new world because it is difficult. I want to do my best this year as well! !! !!
DESCENTE SKI premium collection
graphic by Kahori Maki
photographer Muga Miyahara
stylist Kumiko Iijima
model Chikako Takemoto
make-up Susumu Kayaki
hair Atsushi Takita
casting Oi-chan
special thanks Shiho Minami
bonus
I wrote about Mexico several times on my blog, but I fashioned Japan and Latin America.
We have launched a project "LatiJapo" that connects art, music, food, etc …! !! !!
First, start from Instagram.I would like to exhibit this work with Maki in Mexico as well.
I wanted to exchange Japanese talent with Latin American talent, and I also held an event
We will also create an ecovillage, and we are still full of dreams.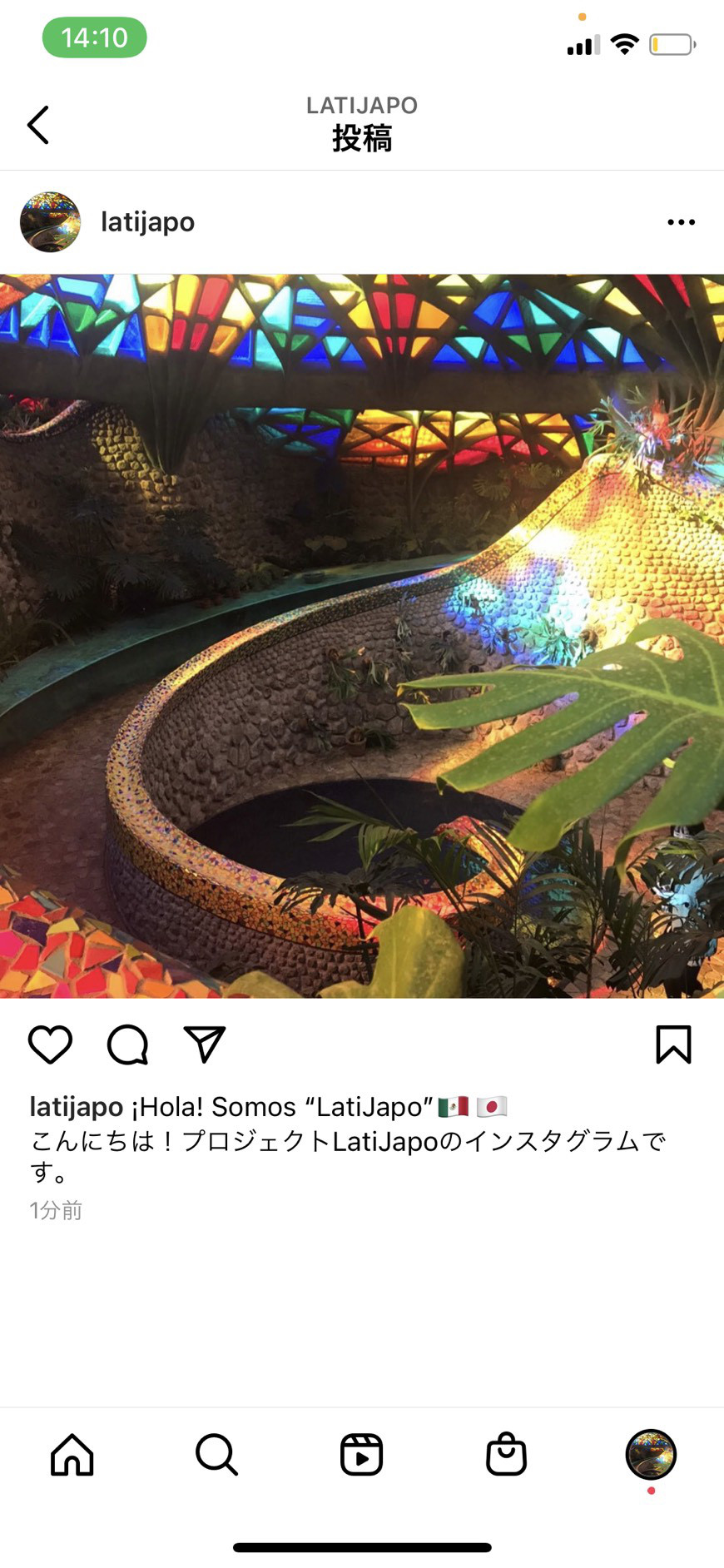 飯嶋 久美子